Cramer's Reaction To Nike Layoffs: CEO Mark Parker Is 'The Wolf In Sheep's Clothing'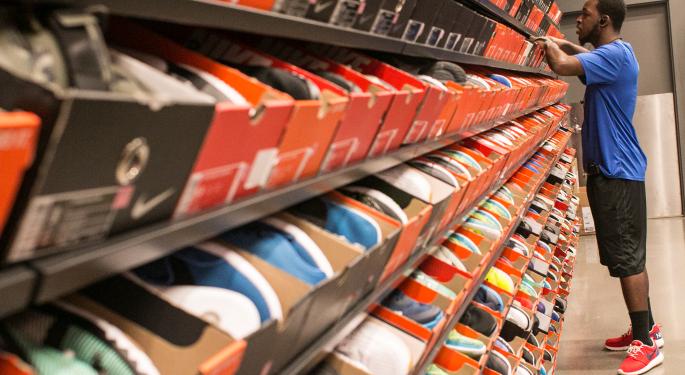 Shares of Nike Inc (NYSE: NKE) dipped 3 percent Thursday after the company announced it will lay off about 2 percent of its entire workforce, or 1,400 people. Jim Cramer's initial reaction summed up the sentiment felt by many: "Holy cow."
Cramer explained during CNBC's "Squawk on the Street" segment that he expected Nike to take some form of action at a time when its stock is stalling between the $50 and $55 levels. The reduction in headcount is expected to streamline and speed up strategic execution.
But laying off 2 percent of its workforce was something Cramer would have never imagined. This may have been a difficult decision that Nike CEO Mark Parker had no other option but to take as the company may have become bloated. After all, Parker "is not going to stand for that stock price being where it is."
"Mark Parker is the wolf in sheep's clothing," Cramer said.
Looking forward, Cramer isn't particularly worried about Nike's prospects. He said Nike is historically a "phenomenal" stock, although not lately. After all, most investors have "never made a lot of money betting against Nike."
Related Link:
Every Record LeBron James Broke In The NBA Finals
With NBA Finals Over, Checking In With Stars' Most Visible Brands
Posted-In: Mark Parker Nike Squawk on the Street Jim CramerMedia Best of Benzinga
View Comments and Join the Discussion!