AMD CEO Downplays Significance Of Bitcoin To The Business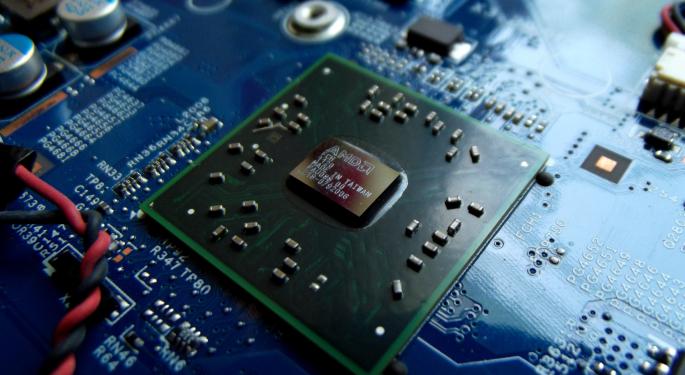 Given the parabolic-like surge of bitcoin, many investors are looking for ways to expose themselves to the digital currency without actually buying it.
One of the indirect ways would be through Advanced Micro Devices, Inc. (NASDAQ: AMD) as the company's technologies is needed to power the computing complexity of cryptocurrency mining.
AMD And Blockchain
AMD's core message is it's a provider of technologies for high performance computing, CEO Lisa Su said Thursday as a guest during CNBC's "Power Lunch" segment. As such, the company isn't solely exposed to bitcoin as its products are found in gaming consoles, computers, data centers while blockchain-related customers account for a "very small percentage."
"When you think about blockchain technologies, it's really an opportunity to transform how we do business on the internet," Su said. "I think cryptocurrencie is one piece of it."
AMD's 10-year growth profile isn't set in stone and investors banking on a surge in sales for blockchain activities may want to rethink their thesis.
"I think we have to see how it develops over time," Su answered when asked what sales will look like in a decade. "From our perspective, we provide a lot of high performance computing capability into the data center, for example. And data centers are going to change over time as well and we view that as a tremendous growth opportunity."
Su On Sexual Harassment In Tech
Separately, Su touched on one of the hottest topics affecting Main Street: sexual harassment.
"It's sad some of what we are seeing coming out in recent months," she said. "From our standpoint, being a women CEO in tech my focus is on driving the right culture in our company."
And this culture is one where people are open to "express themselves about their thoughts" and where the "best person wins."
Related Links:
The Race For A Blockchain ETF Is Heating Up
Analyst: Bitcoin Mining Will Mean Less For Semis In 2018, AMD Is More Exposed Than Nvidia
Image credit: Luis Romero, Flickr
Posted-In: Bitcoin CNBC Crytpcurrency digital currency Digital MiningTop Stories Tech Media Best of Benzinga
View Comments and Join the Discussion!