Oil Is Now Trading At A New 2017 Low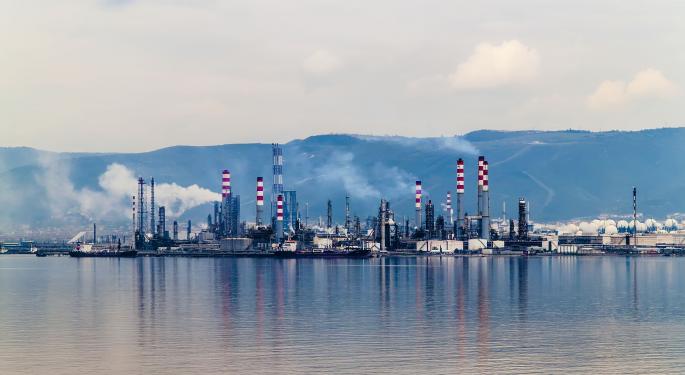 Oil prices entered bear territory on Tuesday after falling more than 3 percent.
The price of oil hit a seven-month low near the $43 per barrel level which implies the commodity is trading at its lowest levels in 2017. The latest reason for the weakness is attributed to signs of rising output from Libya and Nigeria, CNBC noted.
Libya and Nigeria are among the small handful of OPEC members who are exempt from the 2016 supply cut agreement which was recently expanded. In fact, while oil output among all 14 OPEC countries increased in May, which is counterproductive to their goal of lowering output.
Oil production out of Libya rose more than 50,000 barrels per day to 885,000 bpd while Nigeria's benchmark Bonny Light crude oil could rise by 62,000 barrels per day next month. Meanwhile, domestic oil production is on pace to rise above 1970's record average of 9.6 million barrels per day and could even total 10 million bpd.
$40 Oil And Below
The price of oil to dip below the $40 per barrel mark en route to the upper $30 level, John Kilduff, a founding partner of the energy hedge fund Again Capital, told CNBC on Tuesday.
American oil producers aren't concerned with the falling oil price as many firms have their oil prices locked in. Even if oil dips below $40 per barrel, companies will collect prices, which were previously negotiated even if it is notably above market value, he added.
Related Link:
Some Predictable Catalysts For Oil, By Way Of Fed's Rising Interest Rates
View Comments and Join the Discussion!
Posted-In: Again Capital CNBC John Kilduff LybiaNews Commodities Markets Media Best of Benzinga