A Look At Apple's New Patents Offers A Glimpse Of The iPhone 8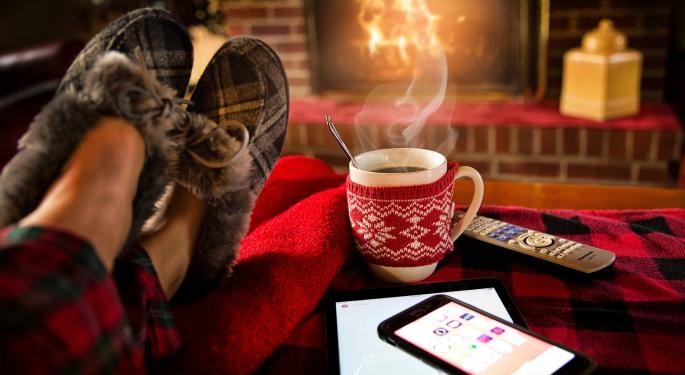 Consumers and investors may have a better idea of what new features Apple Inc. (NASDAQ: AAPL) iPhone 8 will contain based on the company's recently awarded patents.
According to a CNBC report, Apple was granted a patent for advanced facial recognition technology. The patent is intended for an "enhanced face detection using depth information," although the patent made no reference to the iPhone 8.
However, the patent appears to be consistent with what some Wall Street analysts have already been speculating. For example, JPMorgan's Rod Hall speculated that the iPhone 8 won't have a fingerprint sensor but will have a 3-D scanner equipped with bio-metric facial scanning.
CNBC further noted while the new technology is intended to detect human faces, it will also be able to analyze physical objects.
Apple's patent was made possible through its acquisition of Israel-based PrimeSense in 2013.
The Future Of Apple?
The CNBC report continued that the patent may have ramifications way beyond the iPhone 8. Specifically, a TV could be controlled through basic hand gestures but even more impressive, it will be able to read traffic signs — which could be a key component of Apple's ambitions in the autonomous driving space.
Here is the specific language CNBC quoted Apple as using in its patent filing:
"For example, the methods described herein may be applied in detecting the locations of the hands in an image of a user of a gesture-controlled computerized system, so that the posture and motions of the hand can be recognized quickly and reliably. As another example, these methods may be used in a vehicle-mounted system for automatic detection and reading of traffic signs."
But, as is always the case, Apple's patent filing doesn't mean the technology will ever see the light of the day.
Related Link: Market Share Isn't Everything; Samsung's Mobile Biz Revenue Is Half Of Apple's
Related Link: Goldman Sachs Sees Increased Likelihood The iPhone 8 Will Include AR Content
View Comments and Join the Discussion!
Posted-In: 3D 3D technology Apple PatentsNews Movers Tech Media Trading Ideas Best of Benzinga