Leon Cooperman Refutes Allegations Of Wrongdoing Against Omega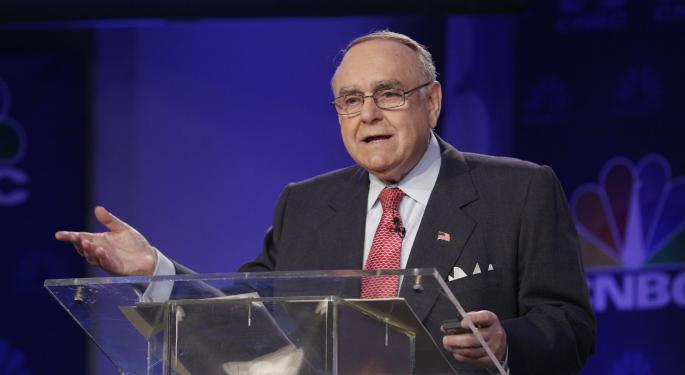 CNBC reported on Thursday that hedge fund Omega Advisors, which has around $9.4 billion in assets under management, has sent a letter to its investors informing them that the fund has received a subpoena from the U.S. Securities and Exchange Commission and by U.S. Attorney's Office in New Jersey asking about information on trades done by the firm regarding certain securities.
CNBC's Scott Wapner revealed more about this and also read out the statement that Leon Cooperman, CEO and chairman of Omega Advisors, gave when he spoke to him a short while ago.
The Letter
"Inside this letter, Mr. Cooperman states that the investigation is in its very early stages and that the firm is cooperating fully," Wapner said.
"He goes on to say, 'We look forward once everything is on the tables to being able to report back to you that the matter has been successfully resolved.'"
Related Link: Omega Advisor's Leon Cooperman Speaks To CNBC Regarding Subpoena
Cooperman's Statement
"I spoke personally with Mr. Cooperman just a short time ago," Wapner said, "who gave me the following statement.
"'We are cooperating fully with the government's request for information,' he says. 'There have not been any allegations of any wrongdoing at Omega. We have conducted ourselves properly at all times and are confident that when the government completes its review, it will come to the same conclusion.'"
Wapner also revealed that CNBC has contacted the U.S. Securities and Exchange Commission and U.S. Attorney's Office in New Jersey for comments on this and to verify if there are any allegations of wrongdoing against Omega. However, the two institutions have yet to respond.
View Comments and Join the Discussion!
Posted-In: CNBC Leon Cooperman Omega Advisors Scott Wapner SECLegal Media Best of Benzinga