Recreational Marijuana: Business Is 'Great' But Cash Issues With Banks Remain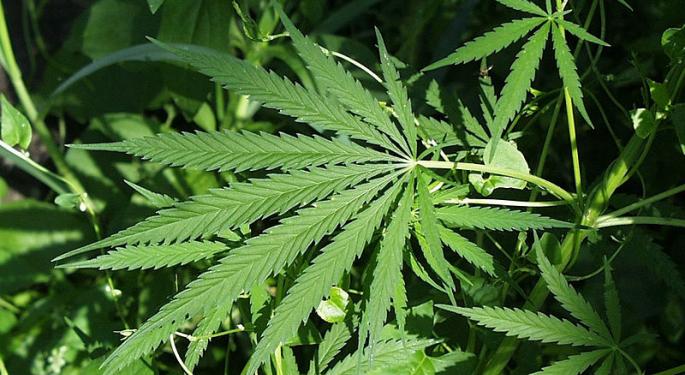 The legal marijuana industry is witnessing outstanding growth; It's also facing many hurdles. However, the hurdles faced by recreational marijuana growers and sellers are significantly different from those faced by people in any other high-growth industry.
NBC's Harry Smith and Starbuds owner Brian Ruden were on CNBC Monday to discuss who is making most money in the pot industry and the cash issues with banks.
"Business is great, the recreational marijuana sales have been good all year actually," Ruden said. "I was worried it would taper off, but it has been strong still."
Smith highlighted the growth that people in the legal marijuana industry are witnessing by saying, "Every minute out there is a jaw-dropping experience. We have been with him [Ruden], we have been with all these different dispensaries. The guys who are crossing the T's and dotting the I's, they are making serious cash, they have got a lot of regulatory hurdles to get over. The lines change, the goal post moves a lot … but those guys who are meticulous and who are on it -- they are making money now, they are going to make a lot of money in the future."
Cash Issues With Banks
"To some extent I have worked around it," Ruden added. "I have found some credit card vendors who have let me have a merchant account with them. So, that eliminates a lot of the cash, but it still [is an] ongoing issue. There are some banks that are talking about figuring out how to work with the Federal government in the New Year, but nothing solidly in place yet."
Image credit: Public Domain
Posted-In: Brian Ruden Harry Smith marijuana StarbudsCNBC Economics Media Best of Benzinga
View Comments and Join the Discussion!