Robert Engle Talks Economic Strength In The U.S. And Around The Globe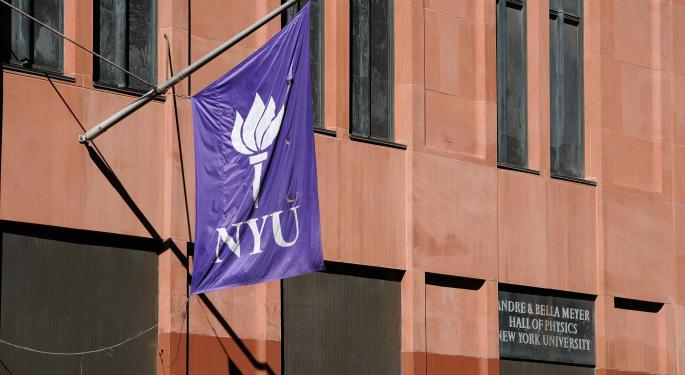 Robert Engle, economist, Michael Armellino Professor in Management of Financial Services at New York University, and Nobel Prize laureate, appeared on CNBC's Squawk Box to discuss financial risk on a national and global scale.
Japan has slightly come up from where they were, but it still hold's the first place rank on Engle's list of the most financially at-risk, followed by France and China. According to Engle, the risk in Japan's financial sector has been growing for a decade, but if you also look at the most recent period, you can see a turning point from over a few months ago.
Six months ago, the United States was second on that list, but Engle said we've seen extraordinary improvement .
"We thought that it would take about a trillion dollars to rescue the financial sector in the middle of the financial crisis of 2008. Three or four years later it was about half of that amount during the debt ceiling debate in the summer of '11 [2011] and now it's down to half of that again, $350 billion. It really looks like the banks are much stronger than they were anytime in the meantime.
He attributed the banks' improvement to their strengthened balance sheets, saying that the stock market has rewarded them for that by raising evaluations. Engle said that they've also cut some of their debt.
Engle said that another debate on the debt ceiling in the fall will contribute to the negative side of the risk factor index, saying that when politics gets messed up with economics you get a lot of uncertainty.
He went on to say that Sequestration is the mildest of all of the other possibilities that would tackle the country's debt, and even though politicians designed it to be the doomsday policy, it's benign enough for parties on both sides to wait and see what happens.
"We don't know whether the economy is strong enough to survive this expenditure cut at the same time we've had tax increases. Is this fiscal drag going to be too much for us or not? You've put it in the convex of a global economy where emerging markets are potentially slowing down, where Europe is certainly going in the wrong direction, and it's astonishing that we've seen some growth," said Engle.
"I mean I think there's some good characteristics in the U.S. economy which are giving it that kind of ability to grow now, but I think if we see weak second quarter numbers when they come out, a few bad jobs reports, we're going to say 'Whoops, this is something we couldn't handle.'"
Posted-In: News Movers & Shakers Politics Topics Global Economics Hot Movers Best of Benzinga
View Comments and Join the Discussion!