Why 'Azamat' Didn't Appear In The New Borat Movie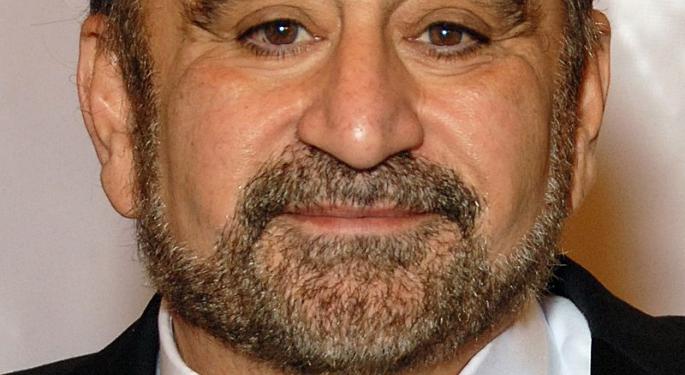 Everyone's second favorite "Borat" character Azamat Bagatov was notably absent from the film's 2020 sequel, and now we know why.
What Happened: Actor Ken Davitian played the satirical character Azamat Bagatov, a Kazakh producer who tagged along with Borat, played by Sacha Baron Cohen, in the original "Borat" 2006 film.
It was said in the 2020 "Borat" sequel that Bagatov died and turned into an armchair.
Prior to the film's release, Davitian explained in an interview why his character was left behind.
The people behind the "Borat" sequel told Davitian that Baron Cohen is working on a big project, and there is a "small part in it for the two of us," he said on a video posted to the "Shamoon Reacts" YouTube page.
Misleading Discussions? Davitian said he was paid $60,000 for his part in the first film and was offered "a little more" for work on the new film.
"I said I don't want to reprise the character unless we are doing 'Borat 2,'" the actor said. "And they said 'no, it's not 'Borat 2' and it will never be 'Borat 2.' It's never happening."
No Hard Feelings: Baron Cohen "does his own thing" and "isn't into buddy movies," he said.
"I didn't jump on board and then it comes out it's 'Borat 2,''' he said. "You know — I just hope it's half as funny as the first one."
Nevertheless, starring in the original film was the "great thing" to happen to his career, Davitian said.
Ken Davitian photo by Glenn Francis, www.PacificProDigital.com.
View Comments and Join the Discussion!
Posted-In: Borat moviesMedia Best of Benzinga