Litecoin And Ripple Price Prediction: LTC Skyrockets, XRP Trying To Follow It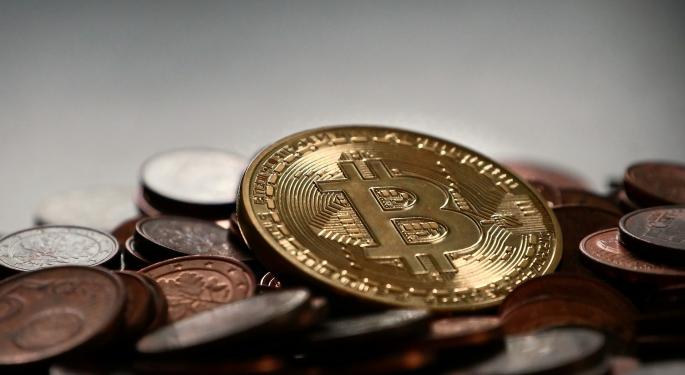 LTC/USD accumulates a 300% rise since last Friday
Skyrocketing Litecoin still with steam to continue rising
Litecoin has been showing an impressive bullish display during the last trading days. Coming off impressive upwards trading sessions, LTC had yesterday its best day to date, stepping up its bullish pace and effectively entering the 100%-rise/day club. Predicting how Litecoin price will evolve looks very difficult right now, but we can point to $500 as a significant target by considering how much cryptocurrencies like symbolic price landmarks.
LTC/USD set an intraday high at $301.69 and paved the way for other Cryptocurrencies to follow King Bitcoin surge to a stratospheric trajectory. As we mentioned, Ethereum and Ripple are trailing BTC on their way up, but gains are generalized all across the cryptocurrency board. Litecoin is the most spectacular example of that.
LTC is now trading inside a bullish flag, consolidating gains from last days.
Litecoin Joins Crypto -Mania Reaching New Highs [Video]
LTC/USD 1H Chart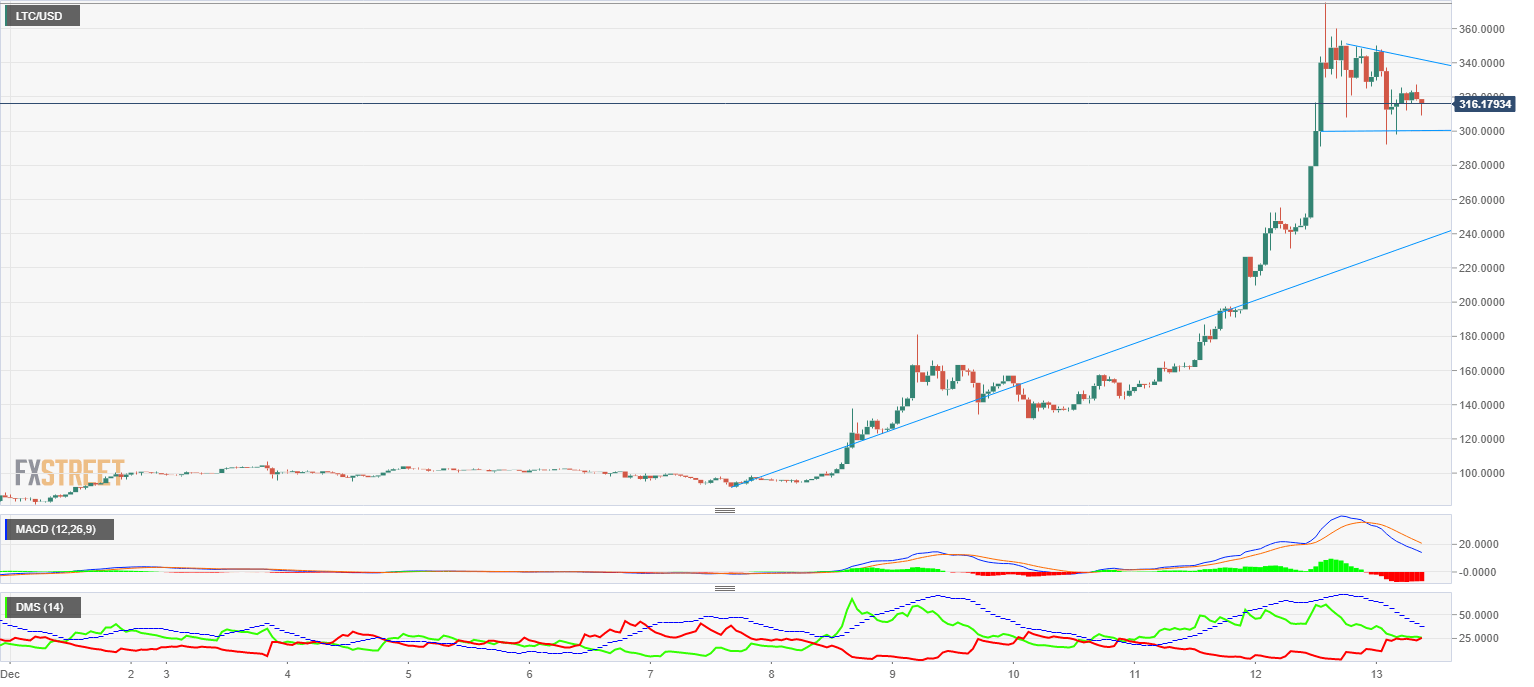 LTC/USD chart
The Litecoin 1H indicators show the following developments:
MACD is moving back to neutral levels, a natural correction to the average after big price surges from recent days
Directional Movement Index shows a good balance between buyers and sellers. In the daily chart, though, sellers are in tiny levels.
Ripple wants to be part of the show
European session has awakened with a 32% overnight rise in the XRP/USD. Early Europe usually is not the most prolific trading time of the day for big crypto swings, so the surge could really pick up its pace later in the day. Ripple is an asset to track in the coming hours and days.
XRP/USD is now trading around $0.49, but already having set a $0.5274 intraday high this could be the up-move of the day in the crypto markets, even if it's always tough to say that with any cryptocurrency having the potential to get hot in a matter of minutes. Ripple's target for the current bullish ride might be around $1$, which even if it looks paltry compared to other Cryptocurrencies valuations, would be an outstanding rise percentage wise.
XRP/USD 1H Chart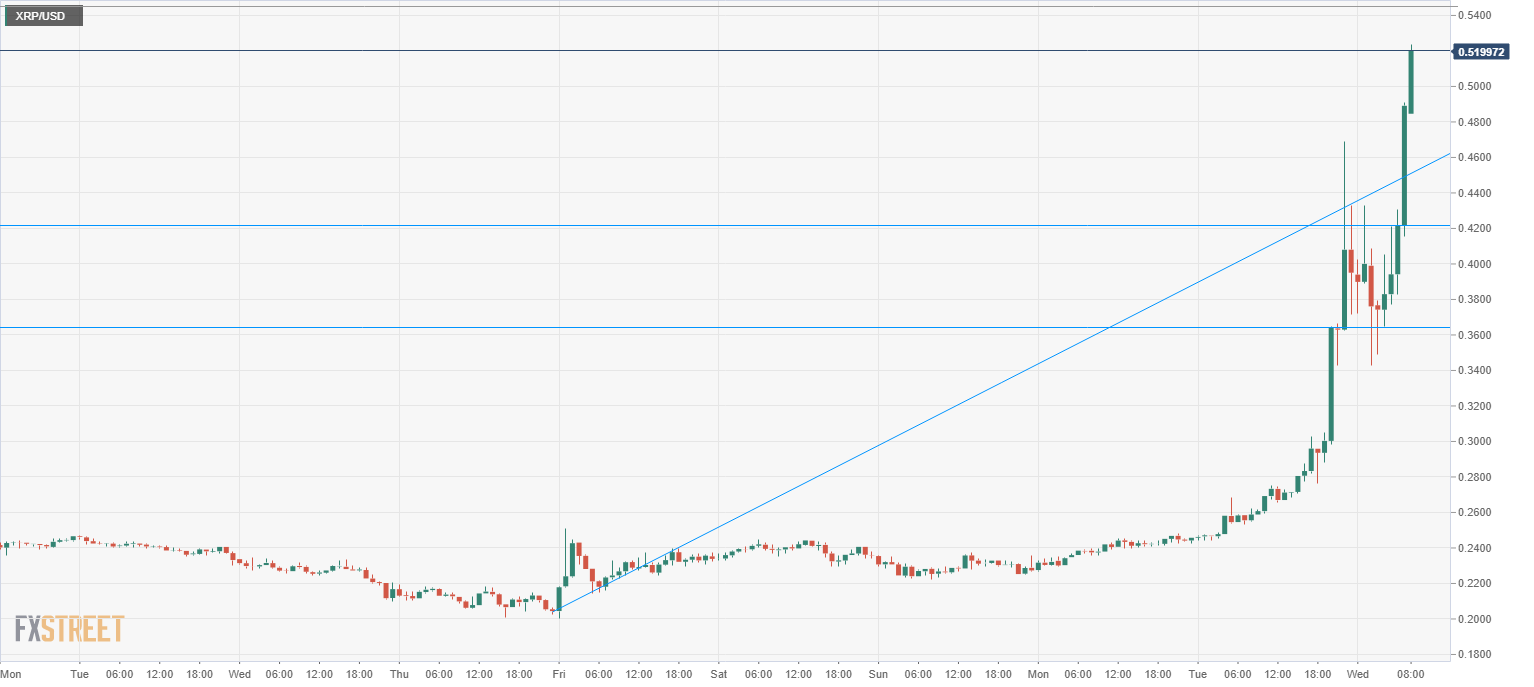 XRP/USD
As with Litecoin, Ripple has been developing since last Friday a bullish ride that has already accumulated a rise close to 300%.
Expect similar moves in any cryptocurrency trailing last week's impressive Bitcoin rise.
Posted-In: FXStreet FXstreet.comForex Markets Best of Benzinga
View Comments and Join the Discussion!