Staking It All on Cartesi: Why Last Year's Binance Launchpad Is This Year's Great Hope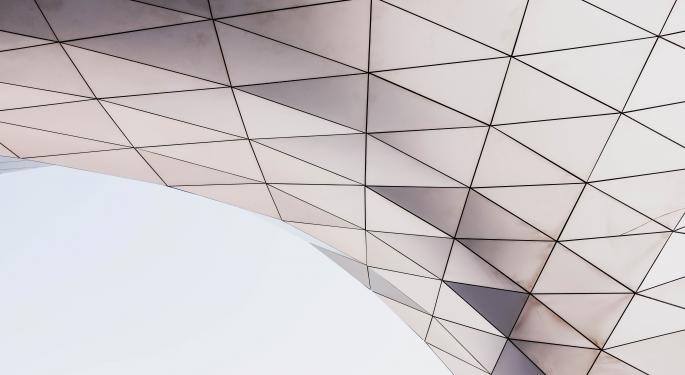 The following is a contributed article from a content partner of Benzinga
Following the high-risk Initial Coin Offering (ICO) frenzy of 2017, the market desperately needed a more secure environment for blockchain startup launches. In 2019, cryptocurrency exchange giant Binance sought to deliver such a platform, introducing Binance Launchpad. It pioneered Initial Exchange Offering (IEO) fundraising events, administered by the exchange, where investors could purchase tokens directly from their Binance exchange wallets.
The safety and convenience of such a venue proved to be a success. The first official IEO for BitTorrent sold out its $7.2 million hard cap for BTT tokens in just 15 minutes. Other IEOs followed, and notable projects like Elrond and Matic raised $3.25 million and $5 million respectively, climbing into the top 100 cryptocurrencies by market cap. Their token sale allocations were sold in full, and they were among the first IEOs under new Binance Launchpad rules with a lottery system introduced due to overwhelming demand. The success of Binance Launchpad led other exchanges to follow suit, with Huobi Prime, OKEx Jumpstart, and KuCoin Spotlight all coming to market just a few months later.
The change of rules helped accessibility for IEOs, though a corresponding decrease in returns and an ongoing cryptocurrency bear market meant interest dwindled for a time. However, by the summer of 2020, IEOs were back with a bang after several highly successful consecutive launches. One of the best performing was the Cartesi (CTSI) IEO, which delivered investors impressive initial returns of up to 550%.
What's the Deal With Cartesi?
Cartesi is a layer-2 platform for convenient development and deployment of scalable decentralized applications. It bridges a familiar Linux environment and blockchains like Ethereum, allowing developers to build their dApps off-chain without compromising on-chain decentralization and security.
The CTSI IEO sale was conducted during a single session with purchases completed via Binance's BNB token. The full allocation of 100 million CTSI tokens were sold to the winning 33% of the 22,169 participants who drew and claimed winning tickets in the Binance Launchpad IEO lottery system.
The IEO price for the token was set at $0.015, raising $1.5 million in funding for the project. CTSI was listed on Binance upon completion of the sale, surging 550% towards its peak.
Introducing Zero Assumptions Staking
A unique feature of Cartesi compared to other Launchpad projects, and indeed Proof-of-Stake (PoS) consensus mechanisms in general, is the introduction of "zero assumptions staking."
Existing PoS systems work under the assumption is that no malicious actor holds more than 50% of the token supply. Tokens need to be well distributed, and projects must carefully plan rewards systems for the algorithms to work. New tokens are often minted and distributed to achieve such target participation but can result in high inflation rates.
Cartesi's alternative zero assumptions staking system is based on a novel mechanism called Staking Rights. This incentivizes participation by automatically adjusting inflation at alternate cycle intervals to correctly handle periods of different user demand, consistently achieving target rates.
Cartesi's PoS Noether side chain solution for data availability went live in December, serving as a data oracle and key scalability element for the Cartesi ecosystem. It addresses the data availability issue of layer-2 solutions when parties may drop offline. The CTSI token is designed to incentivize Cartesi Node Operators to engage with the network honestly and efficiently to earn rewards. It plays a vital role in the side chain where holders are now able to stake via the mainnet environment running on Ethereum.
During the next stage of the Cartesi staking process, the Staking Rights system will maximize participation while limiting inflation and allowing participants to express their individual economic preferences, making for a fairer and more secure PoS framework.
As more developers then release dApps supported by Cartesi's side chain, the theory underpinning zero assumptions staking will be proven in a live environment.
View Comments and Join the Discussion!
Posted-In: marketacrossCryptocurrency Markets