5 Ways Blockchain Is Changing The Way We Use The Internet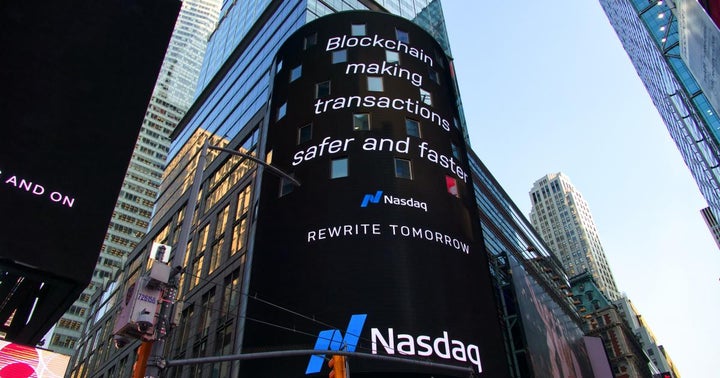 By Adam Zientarski
1. Get Paid to Surf the Web
On today's internet, we're used to receiving constant banner advertisements based off of our personal browsing habits all while getting little to nothing for usage of information.
Brave Browser boasts 3-6x faster page load speeds than Google Chrome and blocks tracking scripts from running. But the cool thing about Brave isn't that it's fast, it's that users who choose to receive targeted ad desktop notifications are compensated monthly with a share of Brave's advertising revenue via the BAT token. BAT is traded on major exchanges such as Coinbase and uses the ERC-20 token standard.
Users can make an extra $5 – $20 USD per month depending on BAT token price, frequency of ads, and number of devices installed (mobile version available for both iOS and Android).
The one drawback of Brave is that, while I have found that it does typically load most mainstream and fairly complex applications like Google Docs and Facebook faster than the rest of the market, the Brave Shield script blocker can cause various applications to not perform correctly. Luckily, this can be turned off on a per site basis with the click of a button.
2. Take Total Control Over Your Digital Items
While CryptoKitties is well known for having the most expensive digital item sale recorded on a blockchain ($170,000 USD), it only helped pave the way for the first mainstream digital items sales with the launch of Topps Garbage Pail Kids (GPK) collectibles on the WAX blockchain network on May 12, 2020.
Packs of the digital cards originally retailed in 5 and 30 card denominations for $4.99 and $24.99 respectively, and the initial retail release sold out in a little over 24 hours making it the most successful blockchain product launch in history. 30 card packs have already sold for as much as 13000 WAX on the secondary market, over 32 times their original value in USD at the time of publication.
By putting digital cards on the blockchain, collectors now have full custody of their digital items, a way to verify authenticity easily, and card creators can transparently guarantee the total number of cards that will be created and their rarity.
Topps and WAX will be releasing the next series of digital GPK cards, "GPK Goes Exotic", based off the popular reality series Tiger King, on July 14th at 12:00 pm EST, so make sure to head over to the Topps GPK website and sign up for a WAX Cloud Wallet to be ready for the next set before it's too late!
3. Cut The Middleman Out Of Content Creation
One of the first popular use cases for second generation blockchain networks was content creation because of their ability to perform low fee microtransactions and censorship resistant qualities.
Newlife.ai, a relative newcomer to the social media space, is an app for the cultural producers who shape the cultures and design trends of tomorrow by posting and curating rich media by holding down your finger on the screen longer to "deep like" the more you find a photo stylish.
Users that apply for "creator accounts" – or those that make original content for the platform, will be rewarded for their data and creativity via cryptocurrency which will entitle them to premium features within the app, or conversion to money that can be spent on physical products.
4. Seize New Open Source Professional Opportunities
Despite the economic downturn during the pandemic, the blockchain industry is full of professional opportunities that can open career opportunities within the space.
Telos Network, WAX, FIO and many other networks have Worker Proposal Systems (WPS) which are funding mechanisms that provide grants for community members to build improvements or provide administrative services to the network. Grants can range anywhere from $50 to thousands of dollars in tokens on a monthly recurring basis depending on services rendered and impact. This system allows professionals to explore an alternative avenue for compensation on open source contributions that they may otherwise have to do for free.
In some cases, for-profit/private projects have received significant grants to provide products and proof of concepts that demonstrate the capabilities of their respective blockchain networks.
5. Use Computing Power For COVID-19 Research
If you have any spare computers lying around your home, put that extra computing power to work with Boid. Boid provides a simple interface that allows users to lend their computing power for a variety of causes like medical research, weather prediction, astrological mapping, and more.
Various organizations assemble teams, list prizes such as cryptocurrency, digital items, and even physical items like a KISS board game. Teams that have the highest Boid power at the end of a season receive Boid tokens that they can exchange for other cryptocurrency or cash.
Disclaimer: Adam Zientarski is the COO of EOS Detroit, an EOSIO block producer. Block producers are paid in the native tokens for the networks that they support by running server infrastructure to validate transactions on those blockchain networks. EOS Detroit currently supports EOS, TLOS, WAXP, FIO, Proton, and ORE. EOS Detroit also holds a variety of other cryptocurrencies including BTC, ETH, and DAPP.
© 2021 Benzinga.com. Benzinga does not provide investment advice. All rights reserved.
---