'There's Tons Of Opportunity': Executives Talk The Future Of Blockchain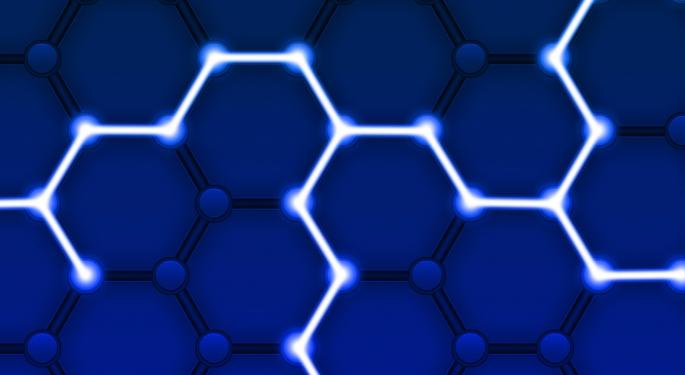 Fintech investors and innovators in the Detroit area gathered at Benzinga headquarters last week to learn more about advancements in blockchain and cryptocurrency at an event hosted by the software company Yodlee.
Totle CEO Sees 'Tons Of Opportunity'
The technology has barely scratched the surface of possibility, said Totle CEO David Bleznak.
"There's a lot of white space opportunity right now in crypto and blockchain," he said.
The technology applies to every industry, much like the internet's broad-based disruptiveness, Bleznak said.
"There has not been a shift yet to these platforms in terms of the masses."
Totle builds software that allows for individuals and institutions to trade available cryptocurrency assets. "There's tons of opportunity," he said.
The Banking Divide
The communication between banks and blockchain companies is strained, said EOS Detroit CEO Robert Konsdorf.
"If you mention anything about crypto to a bank, you immediately get forwarded to a compliance group and then they shut you down," he said. "The trick is to find a bank that is so far behind that they don't ask you that question."
Despite his negative thoughts about banks in regards to the budding blockchain industry, the CEO said they're important.
"Some of the things we need to be concerned abou [are] the usability of cryptocurrency and blockchain technology. Right now it is so hard to use that most people just cannot possibly fathom having that much responsibility," Konsdorf said.
"You have to understand that certain actions you take can completely lock you out of your funds, and the majority of people in society today are not ready for that."
Blocktown Capital CEO: User Experience Is Key
Blocktown Capital managing partner Joseph Todaro touched on interesting financial products that exist fully in the world of blockchain, most of which employ a user experience that leaves much to be desired.
"If it's some of the most anticipated applications in the blockchain space, it may have 20 to 30 users per day. A lot of these use cases are very interesting, but even for crypto people who are very interested, it takes a while to use it and figure it out."
Poor user experiences hurt liquidity, Todaro said.
"Until these platforms deal with the user experience, they will likely be stuck in this cycle where it's difficult to get into this mainstream use case."
Cryptocurrency As A Funding Model
Luke Jacobi, Benzinga's director of operations, highlighted the link between the venture capital sector and blockchain.
"Being a media company, we hear from startups and companies, specifically in tech, all day. I have the sense that we are at a crossroads with how young, startup businesses will be financed going forward."
Initial coin offerings are one alternative to the VC model, along with crowdfunding, funding through a product and family offices, Jacobi said.
"In a couple years, it will be interesting to see where funding comes from for businesses."
Related Links:
Fintech's Top Accountant Talks Blockchain, ICOs And More
Is Blockchain A Solution To The Cannabis Industry's Banking Challenges?
View Comments and Join the Discussion!
Posted-In: Blockchain Blocktown Capital David BleznakCryptocurrency Fintech News Events Markets Best of Benzinga