Blockchain Technology To End Data Breaches By Eliminating Passwords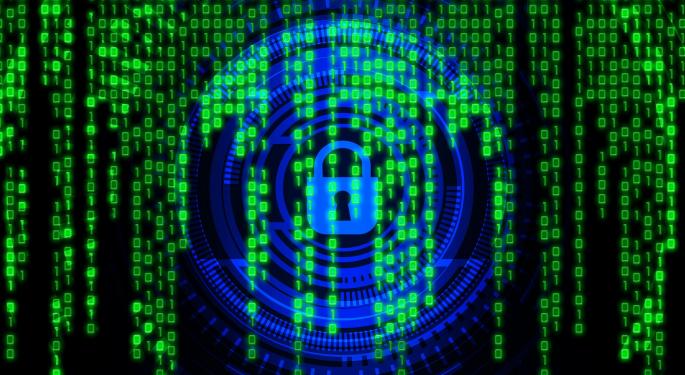 Not everybody needs blockchain technology. Truth be told, blockchain technology won't solve all the problems in the world. Many entrepreneurs seem to believe that slapping "blockchain" on their startup idea will add credibility to the idea and increase the odds of its success – even when they are only selling bananas. As critics are quick to note, some people are making blockchain technology look like a solution looking for a problem.
Interestingly, you occasionally get to see a blockchain solution with real-world applications intended to solve tangible problems. It is often exciting to see the application of blockchain technology beyond the usual rhetoric of a cryptocurrency that wants to displace Bitcoin. Companies such as REMME are out to use blockchain technology to halt data breaches by eliminating the need for passwords.
Statement of the problem
The Breach Level Index notes that about 5 million data records are lost or stolen worldwide every day and as much as 58 data records are stolen every second. Not all stolen data record is useful to hackers and thieves, but the results of the Ponemon Institute
2017 Cost of Data Breach Study
sponsored by IBM showed that data breaches have a global average cost at $3.6 million, or $141 per data record.
A more direct study of some recent data breaches shows that news of a successful data breach can wreak massive damage on the economic prospects of a company. For instance, the 2013 Target data breach in which more than 41 million customer data were compromised
cost the company $18.5 million
in a multistate settlement. It might be harder to put a dollar cost on the bad press, lost revenue, and brand damage that occurred during the period.
In 2016, Yahoo announced that was a victim of a massive data breach in which more than 3 billion user accounts were compromised by what is likely to be a "state-sponsored actor". The revelation alone knocked as much as
$350 million off Yahoo's sales price
while it was in talks with Verizon for an acquisition.
From the foregoing, data breaches cost money but it is quite harder to quantify the cost of a data breach to people whose real names, email addresses, dates of birth and telephone numbers among other things are stolen.
Current data protection solutions are inefficient
Unfortunately, data breaches seem to have become a lucrative pastime for hackers. The results of another 2017 study conducted by
researchers at Google and Berkley
submits that "over the course of March, 2016–March, 2017, we identify 788,000 potential victims of off-the-shelf keyloggers; 12.4 million potential victims of phishing kits; and 1.9 billion usernames and passwords exposed via data breaches and traded on black market forums."
The most widely-used measure of protection to access local assets and network assets is a password – a password helps to identify authorized users and prevents unauthorized people from accessing assets, products, and, services. However, a password has consistently been proven to be a singular fail point in security systems. If an attacker steals a password, the attacker is already halfway through to access all the data and information locked behind the password.
To start with, many users have the same password for multiple services because it takes to much hard work to create and remember complex passwords for different accounts. Some users also use simple passwords such as "123456" as seen in the chart below from the Google research earlier mentioned.
Some tech-savvy users utilize password managers to generate secure passwords, store passwords securely and execute secure sign-in with browser integration. However, the password manager becomes practically useless once hackers can break down the master password. 2-factor authentication also helps to secure passwords but many people find themselves locked out of important services because they lost their 2FA device or because they deleted the 2FA app.
Blockchain to the rescue
REMME
is a blockchain-based solution designed to provide next-gen access protection to networks, services, and assets by making passwords obsolete. The blockchain architecture of REMME ensures that it is distributed to facilitate and resolve access management on a distributed Public Key Infrastructure protocol fortified with a suite of DApps. In the words of Michail Valerko, CEO Datainfo, "REMME grants unprecedented security using advantages of blockchain technology in the most effective way."
With REMME, users generate a unique SSL/TLS certificate for each device and they no longer need to create/remember passwords to log-in. The certificates are in-turn saved on the blockchain, where they can't be accessed, altered, or double spent by unauthorized people. REMME also uses the familiar 2-factor authentication through which you can get authentication codes on your trusted messenger services as opposed to 2FA domiciled on a mobile device.
REMME's blockchain solution promises to be a game changer and the firm has already raised 20M as it continues to sign up businesses for its pilot program post-ICO. Sergey Stetsenko, Co-founder of Constitutionalhealth also notes that "REMME passwordless authentication ensures that our client's vulnerable data is secured from most types of cyberattacks, so we can focus our efforts on developing our main business."
Posted-In: Blockchain marketacrossCryptocurrency Markets
View Comments and Join the Discussion!