10 Oil Experts To Follow On Twitter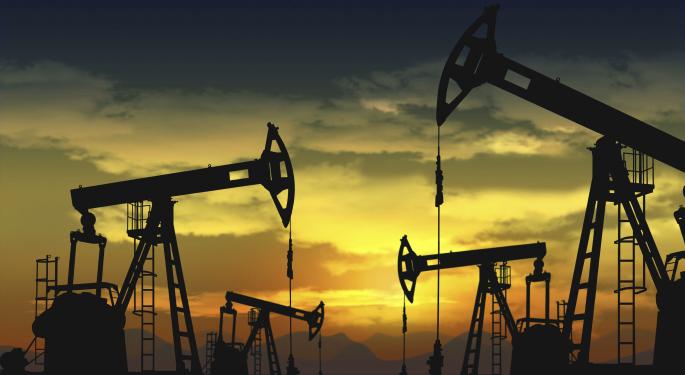 Want an edge on oil? Try this.
It seems like oil is getting more volatile every day, and with whales like the Rockefeller family and Warren Buffett pulling out of their fossil fuel investments, investors are wondering who they should be listening to.
It can be hard to wade through the sea (or oilfield?) of information about the industry.
That's why Benzinga has put together a list of 10 oil watchers -- from businessmen and investors to journalists and researchers -- that everyone interested in oil should follow on Twitter to make sure they stay up-to-date on the most recent news in the oil and gas sector.
Some of these experts will be joined by Doug Kass, Dennis Gartman and other analysts on a free special segment of the #PreMarket Prep show all about crude oil. Check it out here.
1) T. Boone Pickens, Business Magnate & BP Capital Management Chairman (@boonepickens)
A former corporate raider of oil and gas companies, no one knows the sector quite like Boone Pickens. Pickens interacts with many other Twitter users and posts links often. He might even answer your question if you use the #AskBoone hashtag.
Rig count down 87 more this wk.Fastest drop in rigs I can recall. @BarackObama, is now the time to hit industry w/ $95 bil 10 yr tax bill?

— T. Boone Pickens (@boonepickens) February 6, 2015
2) Jonathan Fahey, Energy Reporter for The Associated Press (@JonathanFahey)
Journalists digest and share a lot of information, so they're incredibly useful to include in your Twitter feed. Jonathan Fahey's Twitter is full of tweets not just of his own articles, but myriad retweets of the work of others.
The price of oil is on a wild ride. Here's why it's so hard to figure how and when it might end: http://t.co/apC9C7UtUn

— Jonathan Fahey (@JonathanFahey) February 10, 2015
3) Chris Nelder, Policy Officer at the Global Footprint Network (@nelderini)
Nelder is the co-author of "Profit from the Peak: The End of Oil and the Greatest Investment Event of the Century," and his tweets are honest and well-researched. He doesn't mind being the contrarian, either.
It will take a few more months before the reduced US rig count shows up in production data. Seems many people don't understand that.

— Chris Nelder (@nelderini) February 16, 2015
4) Chris Martenson, Economic Researcher and Futurist (@chrismartenson)
Chris Martenson is also the co-founder of PeakProsperity.com, where he creates plenty of content based on economic research. Follow him to get links to his research on all commodities: oil, metals, natural resources and more.
The Oil Crunch Begins To Bite http://t.co/bRFtuXKiIn

— PeakProsperity.com (@chrismartenson) February 3, 2015
5) Patrick DeHaan, Senior Petroleum Analyst for GasBuddy (@GasBuddyGuy)
Get a different sense of oil and gas trends from Patrick DeHaan's tweets about gas prices and the U.S. economy. This GasBuddy analyst tweets about what regions are seeing high and low gas prices, as well larger gasoline trends.
National average rising slowly (except CA, bc summer gasoline), but pace will accelerate by mid-March #gasprices

— Patrick DeHaan (@GasBuddyGuy) February 16, 2015
6) Jennifer Dlouhy, Energy Reporter for FeulFix.com (@jendlouhyhc)
Based in Washington D.C., Jennifer Dlouhy also writes for the Houston Chronicle and Hearst. He Twitter is useful because it doesn't just have links to articles, but quick facts and statistics about the oil and gas industry, as well.
BP economist Spencer Dale says he expects oil prices "to settle somewhere in the middle" of today's $60 & last year's $110. #bpstats

— Jennifer A. Dlouhy (@jendlouhyhc) February 17, 2015
7) Nigam Arora, Editor-In-Chief of The Arora Report (@TheAroraReport)
Follow Nigam Arora for sell and buy signals for oil and individual stocks in the energy sector. Arora has more than two decades of experience in developing technical, quantitative and fundamental model for a variety of market conditions.
LIGHTEN UP ON ENERGY STOCKS IF DID NOT ACT ON OUR LAST CALL TO REDUCE ENERGY… http://t.co/qq2eSH4Z2g #stockmarket

— Nigam Arora (@TheAroraReport) February 3, 2015
8) Collin Eaton, Energy Reporter for the Houston Chronicle (@CollinEatonHC)
Based in Houston, Collin Eaton is on the front lines of the oil and gas industry. He follows the sector enthusiastically and tweets about it often throughout the day.
analyst: "As the price ticks on up, as fast as they're idling rigs, they'll bring them back in service."

— Collin Eaton (@CollinEatonHC) February 13, 2015
9) Robin Mills, "The Myth of the Oil Crisis" Author (@robinenergy)
Robin Mills' Twitter is worth watching because he covers much of the oil-related news coming out of the Middle East. His tweets are full of links to articles related to what's going on overseas.
What does King Abdullah's death mean for #Saudi oil? http://t.co/1ubm8FltM7

— Robin Mills (@robinenergy) January 25, 2015
10) John Kemp, Energy Analyst and Reuters Blogger (@JKempEnergy)
John Kemp's Twitter is notable for the frequent use of charts and graphs. Follow his account for easy-to-digest but incredibly useful information.
UK refineries, distribution system and fuel markets -- from a 2013 study by Purvin & Gertz for the UK refining assoc pic.twitter.com/CBkZGfrH0o

— John Kemp (@JKempEnergy) February 12, 2015
Posted-In: Boone Pickens social media T. Boone Pickens Oil twitterCommodities Crowdsourcing Markets General Best of Benzinga
View Comments and Join the Discussion!