WeSwap Raised $7.5 Million To Reduce Your Currency Exchange Rate: Here's How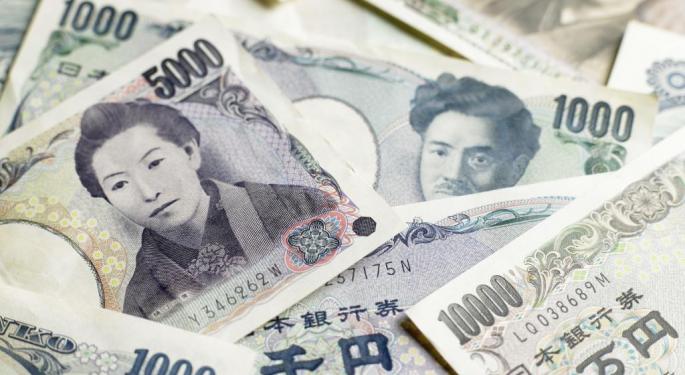 WeSwap has an interesting idea for consumers who are traveling abroad. Instead of heading to the nearest currency exchange at an airport (which could result in astronomical fees), WeSwap wants consumers to swap currencies with each other.
"As a traveler, consumers are really forced to pay very large fees to exchange currency," Jared Jesner, founder and CEO of WeSwap, told Benzinga. "Being an ex-currency trader, I was very aware of what the [rates] were and what I was being charged. I grew very frustrated as a traveler. I've been charged a very high exchange rate and the hidden fees that they apply."
Jesner believes that WeSwap is a better alternative.
"We've built a platform that allows people to… swap currency and spend it on a MasterCard," he said. "Because we're swapping the money, we're able to offer awesome exchange rates."
WeSwap's mission, he says, is to "drive the cost of currency as far down as we can, and we can do that by getting more and more people swapping."
"It's a great model for the currency market -- very, very cheap to run," Jesner added. "By enabling this kind of peer-to-peer swapping, we're able to offer very cheap currency where users are unable to swap with people and the business swaps direct with them. It's a travel money product for holiday travelers. We're about charging very transparent and very low commissions."
Related Link: Dan Loeb, Kyle Bass And Other Star Investors Love This Startup
Low Fees
WeSwap is not yet available to American consumers traveling abroad. In the meantime, Jesner explained how the system works in Europe.
"If I'm in the UK, I can instantly put pounds into my wallet, WeSwap swaps it into Euros and it's instantly available to spend on my MasterCard," he said. "WeSwap charges 1 percent for that swap. If I went to a bureau de change in the airport in London, I would pay rates as high as 15 percent. If you're smarter and you take your bank card with you, you'll probably pay three to four percent on the exchange rate plus fees -- one pound every time you use it. The market is getting more and more competitive, but we're substantially cheaper."
Big Money
WeSwap recently raised $7.5 million. Not surprisingly, the company plans to swap those funds for a bigger and better enterprise.
"That does a couple of things," Jesner said of the funds. "It brings some very experienced investors and VCs on board. From the business perspective, it really allows us to focus on customer acquisition. We need to scale up our user numbers from the small number of thousands to the hundreds of thousands. The money really allows us to grow."
Disclosure: At the time of this writing, Louis Bedigian had no position in the equities mentioned in this report.
Posted-In: exchange rates FintechBZ Jared Jesner WeSwapCommodities Startups Tech Best of Benzinga
View Comments and Join the Discussion!