Precise Dosing: Health-Tech Company Voyager Has Developed A Way To Put Control In The Hands Of Cannabis Consumers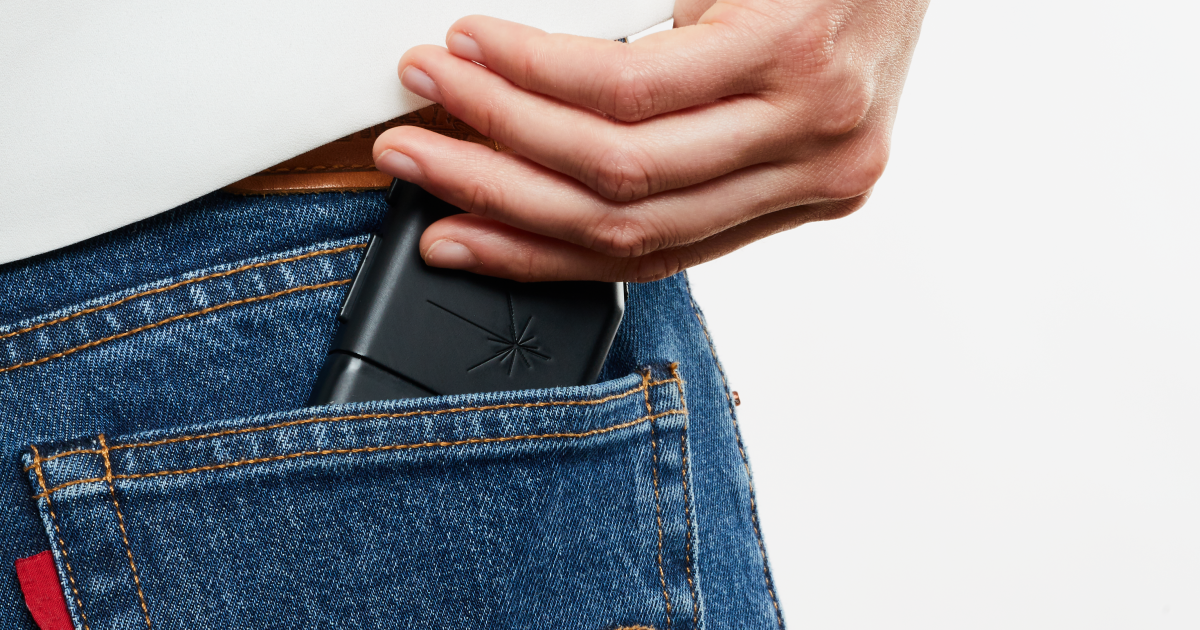 Don't miss this opportunity to connect with THE cannabis movers and shakers from across the globe during Benzinga's Virtual Cannabis Capital Conference on October 15. Among the attendees is Voyager.
A 2019 report from Deloitte found that the top three reasons for using cannabis among those surveyed were to help aid with sleep and relaxation, to reduce stress/anxiety, and during social engagements with friends. Although even given the rapid global growth of cannabis, the survey found that a majority 61% of respondents had not yet engaged in cannabis.
New consumers cite unhealthy options (such as smoking or vaping), a lack of guidance, and fear of a bad experience among the reasons for their reluctance towards trying cannabis.
In working to help address some of the above concerns, health-tech company Voyager has created a product that puts the control in the hands of the consumer.
Product Deep-Dive
At the forefront of Voyager's leadership team are founders Elad Barak, Giovanni Gerbolini and Arjen Melis. Collectively, the three executives have brought a diverse range of expertise in fields such as aerospace, robotics, clean tech, e-commerce, CPG, and cannabis to the Voyager brand.
Started in 2019, Canadian-based company Voyager has developed a precise dosing mechanism for concentrates.
The company created a pocket-sized dispenser, not to be confused with a vape, that allows consumers to precisely dose their cannabis consumption in two formats: oil drops & beverage drops.
The product works by connecting a dispenser (one-time purchase) to a pod that holds 20 mL of either oil or beverage drops. Consumers can also customize their dosage in 1mg increments if desired. The dispenser then indicates to the pod how much product to dispense with a +/- 2% variance.
Voyager's pod line-up will initially offer four distinct pods that meet key consumer needs. These include Lift (a mood-booster), Passion (for a jolt of creativity), Rested (to help aid with sleep and anxiety), and Ease (for mild to moderate soreness or pain).
"Voyager is on a mission to debunk the 'one-dose fits all' culture in the concentrates market by introducing a simple and precise dispenser that empowers consumers to select their desired potency and keep track of their consumption," said Co-Founder & COO of Voyager Giovanni Gerbolini.
A New Consumer Platform
Voyager was created as an alternative method of cannabis consumption for new and existing cannabis consumers.
This healthier alternative is great for new consumers who are interested in consuming cannabis but do not wish to do so through smoking or vaping.
Essentially, Voyager is providing a solution that allows consumers to better control their cannabis intake and precisely dose at their desired potency. And as an added safety feature, Voyager's dispenser is password protected.
Strategy For Growth
Voyager has ambitious growth plans with its patent-pending technology, which it plans to achieve by working together with other cannabis brands, rather than competing with them. Dispensers, which are consumers' entry point to the ecosystem, will be sold under the Voyager brand. Pods containing cannabis will be sold by partnering brands.
Essentially, Voyager will sell empty pods to cannabis partner brands, who can then fill the pods with their own formulation, distribute them under their distribution channels, and sell them under their own brand names. This strategy allows Voyager to stay a tech-company (without touching the plant) that can rapidly scale domestically, and internationally.
"We have incorporated our business growth requirements as part of our product development. The result is a product we can easily scale and partners can easily adopt. For example, to fill our pods, companies only require a basic $50k vape-pen filling machine, which most cannabis companies already have. It's that simple," said Co-Founder and CEO of Voyager Elad Barak.
To learn more about Voyager and its investment opportunities, you can sign up for the Benzinga Cannabis Capital Conference by clicking here.
Photo by Matthew Brodeur on Unsplash
© 2020 Benzinga.com. Benzinga does not provide investment advice. All rights reserved.
---