3 Ways COVID Is Hurting CBD Sales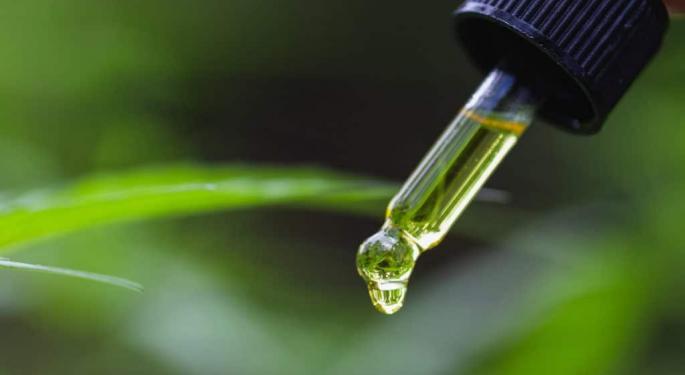 This article was originally published on The Fresh Toast, and appears here with permission.
A new report found that price was the second biggest factor for consumers when making CBD purchase decisions.
The passage of the 2018 Farm Bill legalizing hemp sparked a CBD rush with millions in sales and seemingly everyone starting a company using some form of hemp-derived cannabis oil. Last year's BDSA and Arcview Market Research, industry report estimated that CBD sales in the U.S. would surpass $20 billion by 2024. New York-based investment bank Cowen & Co forecast that the market would hit $15 billion by 2025.
A new report from the Brightfield Group, "US CBD Market July 2020", warns those numbers will be much lower as a result of the impact of COVID-19 on shoppers. Several reasons are behind the drop in sales from lockdowns causing brick and mortar store closures, to shifts in retailers making deliveries and even the job crisis that is hurting consumers' wallets. The report stated that in 2020, the US hemp-derived CBD market is projected to reach $4.7 billion in sales, with 14% growth from 2019 sales of $4.1 billion. The market had been expected to grow by over 30%.
Stay At Home
One big problem for CBD shoppers was the request from states with big outbreaks to stay at home and only venture out if absolutely necessary. The report noted that there would be a loss of revenue from store closures as many retailers selling CBD products had either closed temporarily during the crisis or were only offering curbside pickup and delivery. "Even for CBD specialist retailers and smoke shops that remain open, they are experiencing steep declines in sales as social distancing guidelines and consumer worries about contracting the coronavirus keep shoppers at home." That meant more online shopping, which worked well for established brands.
RELATED: FDA Crackdown On Coronavirus Medical Claims: CBD Companies, Take Note!
Nearly half (45%) of CBD consumers surveyed in June 2020 by Brightfield said they moved their CBD purchases online because of the coronavirus crisis. "Millennial shoppers are the most likely to have switched to e-commerce for their CBD needs, with 54% reporting switching from brick and mortar stores to online as they also increase their
usage and spending during this stressful time. CBD market leaders have seen online sales increase dramatically in the first half of 2020 but are still making efforts to expand in brick and mortar retailers to set up for future success and broader brand awareness."
Brightfield said well-known and trusted brands that already had a strong DTC (direct-to-consumer) model already established benefited from the online move. "New CBD companies though found it difficult to enter retail channels as in-person sales calls have been paused and major trade shows such as Natural Products Expo West and NoCo Hemp Expo had been canceled."
Continue reading this article on The Fresh Toast.
Benzinga's Related Links:
Photos by pcess609 & Tinnakorn Jorruang/Getty Images
View Comments and Join the Discussion!
Posted-In: CBD COVID covid19 Sales The Fresh ToastCannabis Markets