A Snapshot Of America's Medical Marijuana Markets: North Dakota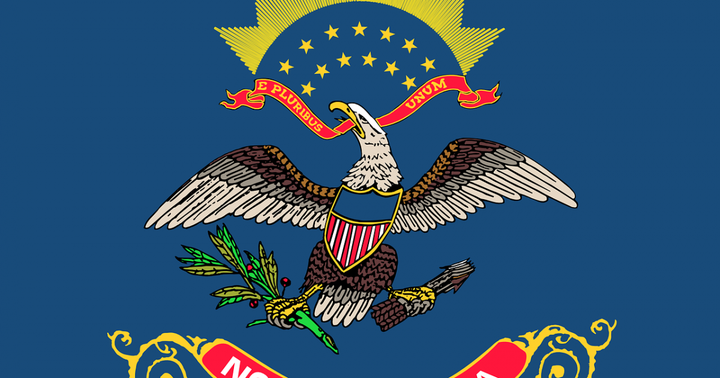 North Dakota legalized medical marijuana in November 2016, and the first store opened March 1, 2019.
Since the initial passage, citizens have faced roadblocks when attempting to become patients. Even with a card, obtaining medicine has proven difficult in the state of just 800,000 people.
In the years since the legalization medical cannabis in North Dakota, the often-conservative state has approached cannabis reform with varying degrees of success.
As of April 16, 2020, just over 2,800 patients were considered active in the state program.
Data from the state's 2019 annual report revealed that it generated roughly $928,000 in fee-based revenue during the fiscal year, an increase from $95,000 the year prior.
A report from Arcview Market Research and BDS Analytics forecasts the market will generate $32 million in medical spending by 2024.
Market Concerns, Legislative Action
Some of the ongoing patient and business concerns were addressed during the 2019 legislative session.
Such legislative action included the addition of a dozen qualifying conditions to the medical cannabis program. The additions cover various medical conditions, including but not limited to multiple eating disorders, opioid addiction and autism spectrum disorder.
Lawmakers also made changes to the information technology system to allow patients 19 and older to purchase up to 2.5 ounces of dry flower or leaves in a 30-day period.
Patients with cancer received approval to purchase up to 6 ounces during the same period. Those consuming concentrates received a boost as well, with lawmakers increasing 30-day buying limits from 2,000 milligrams to 4,000.
The state also made attempts to improve veteran access, allowing applicants to submit their federal VA medical records in place of a written certification.
The state attempted to address various business pain points as well. They include refining processes for health care providers and removing a 1,000-plant limit on manufacturing sites. Now, such sites are approved to grow as much as needed to satisfy patient demand.
Despite the attempted improvements, some patients said roadblocks remain for their medical cannabis access.
In June 2019, the Grand Forks Herald highlighted small patient protests and concerns over medical authorities, like the nonprofit rural health care system Sanford Health and its recommendation methods.
A statement from Sanford said doctors are permitted to recommend to patients what the physician feels is the best medical fit for them.
The article highlighted a system that is not uniform for patients or practitioners. While the Herald reported that most sites allow physicians to offer recommendations, some, like Essentia Health-West, were finalizing their policies.
Other professionals raised concerns over doctors' reluctance to make medical cannabis recommendations due to a lack of research and education.
Even those with licenses face issues. They include the recent unexpected closure of The Botanist dispensary, the only location in Fargo.
The decision is reportedly a temporary response by parent company Acreage Holdings Inc (OTC:ACRGF) (CSE:ACRG) due to the COVID-19 pandemic.
That said, the closure still limits access to patients, with some saying they would need to drive over an hour each way to a dispensary in Grand Forks to get their medication.
"We continue to monitor information regarding the closure of the dispensary and collect information from representatives," Jason Wahl, director of the state's Division of Medical Marijuana, told Benzinga.
Adult Use, Decriminalization And Hemp
In 2018, North Dakota citizens became one of a choice few states to reject adult use legalization at the polls. In the time since, the state has continued to advance cannabis reform to some degree.
In May 2019, lawmakers decriminalized possession of up to half an ounce of cannabis. Instead of jail time, offenders now face a possible fine of up to $1,000.
That said, 2020 has seen setbacks in various forms.
They include a U.S. Department of Agriculture rejection of the state's hemp plan in early January.
The state initially expected only a few modifications to its pilot program would be needed. Yet the inclusion of CBD into the dynamics is something North Dakota Agriculture Commissioner Doug Goehring said the state didn't account for, he told the Williston Herald last year.
North Dakota is operating under a pilot program as the issues are addressed.
Adult use advocates behind two efforts were also dealt a blow due to the COVID-19 social distancing orders.
Despite efforts made by groups Legalize ND and ND for Freedom of Cannabis Act, both announced plans to delay legalization efforts in 2020. The 2022 ballot now appears to be the goal.
Related Links:
Acreage Holdings To Open North Dakota's First Medical Marijuana Dispensary
North Dakota Officials Receive Measure For Adult-Use Cannabis Legalization
© 2021 Benzinga.com. Benzinga does not provide investment advice. All rights reserved.
---