Silk Road: A Cannabis Company With A Social Mission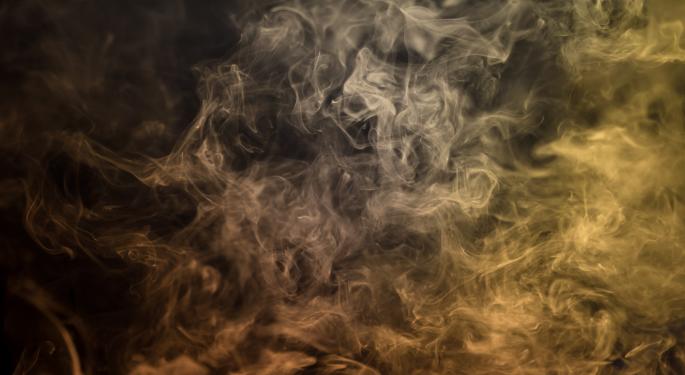 Vaping is becoming an increasingly popular activity in the U.S. According to a recent Gallup poll, one in five Americans under the age of 30 vapes at least occasionally, although this number is much smaller among older people.
In 2015, an Ipsos/Reuters poll of 5,769 adults showed that at least 10 percent of Americans are daily users of vaping or e-cigarette products.
The vaping products market is estimated at around $22.6 billion and the U.S. accounts for more than half of it, according to BBC.
Vaping With A Mission
The California-based company Silk Road decided to take advantage of the popularity of vaping and combine it with the benefits of cannabis to create a range of CBD and CBD+THC vape pens.
In addition to providing high-quality cannabis products, Silk Road aims fight the opioid crisis and donates a portion of sales to the cause.
While the name "Silk Road" is often associated now with the online black market founded by Ross Ulbricht in 2011, the cannabis company is of no relation. Ulbricht's company was shut down by authorities in 2013.
The company founded by David Kram is, however, "sympathetic to its mission of furthering human freedom and ending the wasteful and dangerous War on Drugs," he said.
"Following this legacy, we firmly believe that all adults have the right to decide what to do with their own bodies, and thus the choice to consume cannabis, alcohol or any other drug should rest exclusively with the individual."
Kram started the company in 2016 after his brother died from an opioid overdose. Kram decided to go into the cannabis space because of what he said are its benefits in helping people fight opioid addiction.
CBD products in the U.S. could benefit from an approval process from the FDA to "weed out bad actors," Kram said.
"This industry and our consumers are begging for more factual, tested information about CBD. Across the board, there is still some majorly conflicting information out there in regards to the potency, safety and efficacy of these products."
Silk Road's approach is to craft the most consistent products as possible with high-quality CBD and educate people about its usage as an alternative or complement to their routine, "rather than making sweeping health claims," Kram said.
The Silk Road fouder sees a bright future for the cannabis industry despite the challenges along the way.
Silk Road's Products
Silk Road uses advanced vaporization technology and aims to attract both new and more experienced cannabis consumers.
"Our goal is to provide safe and effective products for those looking to use cannabis as a recreational product, but [we] also take pride that our vaporizer pens have real efficacy and can also help those who are struggling with addiction overcome some of their challenges in this portable and convenient form factor," Kram said.
Cannabis should not resemble traditional pharmaceutical products, even when used for medicinal purposes, in Kram's view. That's why, in addition to using high-quality CBD and other ingredients, Silk Road vape pens also notable for their design, he said.
Silk Road products come either with CBD or a combination of CBD and THC, although THC products are available only in California. The pens are available in three product lines: Focus, Relief and Relax. They use oil terpenes from high-quality, non-GMO plants, according to Silk Road. The Focus vape pen contains grapefruit, bergamot and peppermint extracts in addition to cannabis.
A new line of cannabis-based drinkables and tinctures are planned for launch in the near future, Kram said.
Related Links:
GW Pharma's Epidiolex Becomes First CBD To Get DEA Rescheduling
High Times Buys DOPE Magazine For $11M: Here's Why And What It Means For The Cannabis Industry
Posted-In: David Kram Silk Road VapingCannabis Markets Interview Best of Benzinga
View Comments and Join the Discussion!