Tidal Royalty Offers Insight Into Why Investor Strategy Can Be More Selective With A Booming Cannabis Industry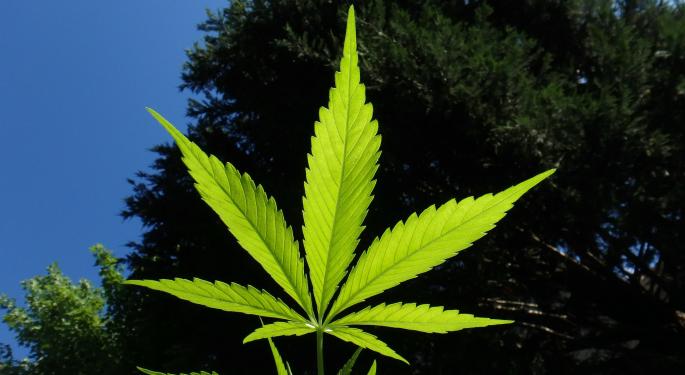 Cannabis investors can't afford to miss the Benzinga Cannabis Capital Conference, a premier gathering of investors and entrepreneurs painting an honest picture of the opportunities and challenges in cannabis investing. Space is limited—get your tickets before they sell out.
Ahead of the conference, we're interviewing the speakers who will deliver key insights on the cannabis space at the BZ Cannabis Capital Conference. This installment features the Tidal Royalty.
What is the elevator pitch for your company?
Tidal Royalty is a leading provider of royalty financing to the U.S. legal cannabis* industry. Our team has built, led and advised some of the most iconic cannabis businesses in Canada and across the world. We leverage this expertise to identify exceptional licensed operators and provide them the financing they need to grow their business. The operators that we finance benefit from our non-dilutive capital, while allowing our investors to expose themselves to the top-line economic performance of a vetted portfolio of companies that will form the future of the transformative U.S. cannabis industry.
* Cannabis is currently a controlled substance under the U.S. Controlled Substances Act of 1970. Accordingly, the production, possession and distribution of cannabis is illegal pursuant to U.S. federal law. The use of the term "legal cannabis" in this context refers to the production, possession and distribution of cannabis by a licensed entity pursuant to a regulatory regime in a U.S. state that permits medical and / or adult-use.
How is your firm capitalizing on the opportunities in cannabis?
Tidal Royalty has put together a roster of seasoned executives with extensive corporate finance, strategy, and operational experience, both in cannabis and other industries. Our team is led by pioneering cannabis investors that have built, led and advised some of the preeminent players in the cannabis sector. With unique insights gleaned from the Canadian experience, and an extensive network of contacts that span the globe, the Tidal Royalty team was purposively-built to take maximum advantage of the unique market opportunity offered by U.S. cannabis.
What is the biggest challenge the company faces?
Tidal Royalty has very quickly transformed from an early-stage company to a well-capitalized, well-managed, publicly-traded entity. With numerous opportunities to place capital accretively, our biggest challenge at this point is turning away opportunities that – while attractive – don't fit well within our investment criteria or lack the scale to have a reasonable impact on our portfolio.
What is your growth strategy? How do you plan to expand within your current vertical, and do you plan to expand to other products and markets?
As one of the few sources of institutional-scale 'smart money', Tidal Royalty's growth will result from the accretive deployment of capital across its portfolio of licensed U.S. operators. With extensive industry experience and a wide network of contacts, Tidal Royalty will continue to develop its pipeline to attract best-in-class operators and offer them entrepreneur-friendly terms to grow their business. Given the immensity of the market opportunity, Tidal Royalty does not currently intend to expand to other products or markets, but rather will focus on continuing to be the financing partner of choice for industry-leading U.S. licensed operators.
Any other thoughts?
Tidal Royalty offers a diversified way to invest in U.S. licensed cannabis. Our investment thesis encompasses coverage across multiple operators, industry verticals, and states. The company's unique financial product offers the opportunity for enhanced returns, while at the same time limiting downside risk.
Posted-In: Benzinga Cannabis Capital Conference Tidal RoyaltyCannabis Fintech Markets Interview
View Comments and Join the Discussion!