Is the ECB Secretly Bailing out Greece?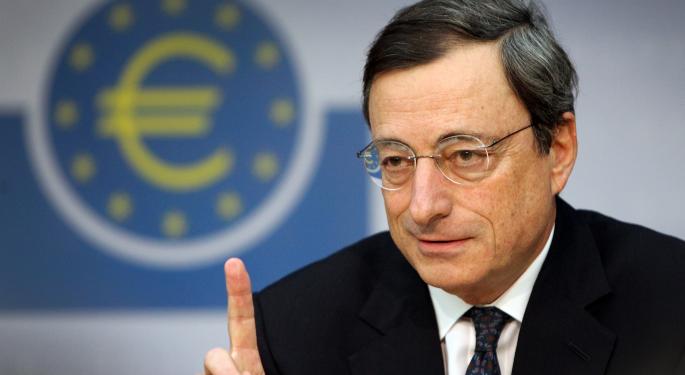 As Greece continues to slip further into depression, complete with massive unemployment, a credit crunch, and loss of economic confidence, it seems as though the ECB has started to implement a backdoor bailout of the European nation.
Greece has a $3.7 billion maturing bond on August 20, so if Greek leaders do not reach an agreement with its international creditors (the Troika) and receive the next bailout tranche, the country may be unable to pay off this debt.
The European Central Bank has started funneling money into the Central Bank of Greece, allowing the national central bank to make short term loans to private banks, according to Germany's Der Spiegel. These private banks would then likely take the cheap cash and buy a new issuance of short-term Greek bills, expected to total approximately $4.9 billion. Thus, Greece could pay off the maturing debt and also payments in arrears and remain solvent, or at least buy a few more weeks to discuss new terms with the Troika.
Greek maturing debt is held by the ECB. So, the ECB is funneling money into the Greek central bank to lend to banks to buy Greek bills so that Greece can pay back the ECB. This circularity is infuriating conservative German politicians and Bundesbankers, who have adamantly defended the ECB's mandate not to fund sovereign governments' deficits.
Further, the Greek banks who buy the bills can then turn around and use them as collateral at the Greek central bank in exchange for freshly printed euros, which also come from the ECB. Thus, ECB President Mario Draghi is doing everything in his power to keep Greece afloat and solvent. Resultantly, it may appear as though a Greek exit is far from likely so long as Draghi continues to support the ailing nation.
Draghi might need to be careful not to further anger conservative Bundesbankers on the ECB's governing council and also German politicians. Many investors fret over the likelihood of a Greek exit, but a German exit could be more likely, as the strongest eurozone member could decide to give up its bailout efforts.
A key leader to watch and listen to over the next few weeks may be Bundesbank President and ECB Governor Jens Weidmann, who has staunchly opposed bond buying like many of his German counterparts and forerunners on the ECB council. It might appear as though Draghi's master plan was delayed at last week's ECB meeting due to opposition from Weidmann, and comments from him finally backing such a plan could be earth shattering.
Posted-In: News Bonds Forex Global Econ #s Economics Hot Markets Best of Benzinga
View Comments and Join the Discussion!