Trading EUR/USD Without A Stop Loss Using Nadex Binaries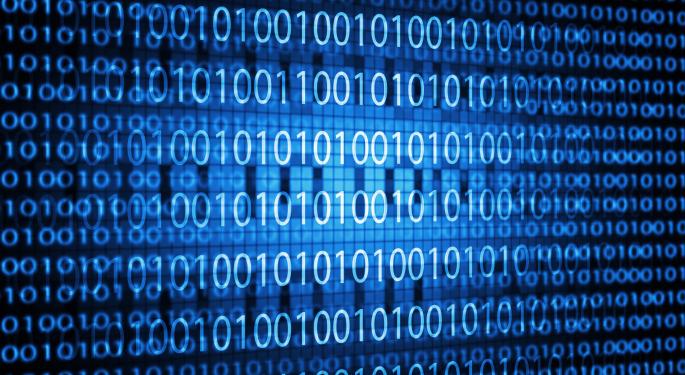 Taking a Look At Nadex Binaries
Feast your eyes on the trade below on the EUR/USD from last Friday.
The EUR/USD was bouncing in a range since about 5:00 pm ET. It also made a bit of what could be called a double bottom.
Then at 7:45 pm, it broke out of the range at the price of 1.3701.
When trading forex, you probably would have wanted to have your stop a few pips below the range. This would have put the stop about 25 pips away ($25.00 on a EUR/USD mini-lot), instead of trading EUR/USD spot and dealing with the whole stop loss, use a Nadex Binary. Then choose the EUR/USD > 1.3725 3:00 pm binary. It would have cost $25.00, the same risk amount as the spot.
See also: How to Trade Without a Stop Loss and Maintain a Good Risk/Reward Ratio...
In the aforementioned article, this simple trading tip was given for Nadex binaries: 
 "A Nadex binary will be worth approximately $50 when the underlying market is at the strike you bought or sold no matter how much time is left till expiration. Why? Because there is a 50/50 chance it will remain at that price for minutes/hours/days. This is huge in understanding how to trade Nadex binaries." You can liken this to how the delta of an option will be at 50 when the market is trading at the strike price of the vanilla call/put option. 
Therefore, traders know that if the EUR/USD reaches the strike price of 1.3725, the binary will be worth $50. This gives 19 hours and 15 minutes for the EUR/USD to move up 25 pips.
No issues were expected, but if there were, the take profit would be filled. So, after the entry order is filled, then put the take profit to sell at $50.00 and consider walking away.
The risk and profit management is in place. At 10:00 PM ET, two hours and 15 minutes after, traders got a notification that the take profit was filled without ever having to worry about getting stopped out by EUR/USD moving the wrong way.
There are multiple ways to trade Nadex binaries such as swing trading, directional,  range trading, breakout trading, premium collection trading and more on Nadex binaries.
In addition, Nadex is a US-based CFTC regulated binary exchange (the CFTC is who regulates the CME etc..). On Nadex binaries, the markets are open from as early as 6:00 pm ET to as late as 5:00 pm the next day, giving the ability to trade day and/or night on intraday, daily and weekly contracts. Traders can trade binaries on forex, US and international stock index futures, and commodities like gold and oil.  
You get a free demo trading account at Nadex.com under the 'Trading' tab.
If you would like to learn more about trading Nadex binaries check out this 16 video course absolutely for free on Marketfy.
To see examples of trading on Nadex binaries and spreads, see these articles posted on Benzinga, click here.

To learn more about how to trade binary options and for indepth binary trading strategies, tools and trade rooms see ApexInvesting.com
Posted-In: Binary Options Options Forex Markets Best of Benzinga