Using Financial Ratios – An Investor's Most Important Tool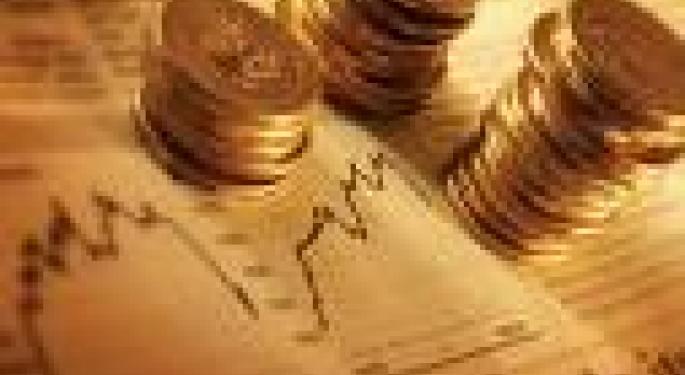 Many people who invest in stocks pay close attention to earnings estimates, and analyst recommendations. And all of that is important. But the key to understanding a company's financials is financial ratios.
Financial ratios are a way of taking a company's financial statements and putting them into an easily digestible form.
It's easy for a company to engineer higher earnings by simply manipulating the accounting. Cooking the books is only the more extreme and illegal version of this. Using financial ratios will give you a more accurate picture than just looking at earnings.
The most important financial ratios are the Debt to equity ratio or Debt/equity, ROE, (return on equity), and working capital which is short term assests divided by short term liabilities.
Let's say a company is unprofitable and short of cash. They will most likely fund their operations in one of 2 ways. The 1st is by borrowing long term, which is debt, and the 2nd is by short term borrowing. Either way, it will show up in the debt to equity or working capital figures.
A healthy company's long term debt should not be greater than 50% of the stock holder's equity. That's the benchmark, but it can differ for some industries. If a company's debt is near 100% or greater than its equity, that should be a concern.
Working capital, which is short term assets divided by short term liabilities, is even more important. Lack of working capital could cause a company to immediately go bankrupt. The benchmark is for short term assets (which are cash and other liquid assets) to be double the short term liabilities (which is money that's due)
Return on equity is a profitability measure. It measures how well the company is using their stock holder's money.
By glancing at these financial ratios you can quickly determine the financial strength of a company, in 5 minutes or less.
The most extensive free listing of financial ratios is available at Morningstar's website - Morningstar.com. Just click on key ratios, when you bring up a quote. They offer financial ratios for growth rates, financial health, cash flow and efficiency. If you click on the phrase – "data definitions," at the bottom of the page, it will give you explanations for the data. I've been trading stocks for 20 years and I had to check some of the data definitions, because the info is so extensive.
Check out cash flow growth. That's an easy way to decipher a company's cash flow statement. Many portfolio managers use cash flow growth as their main criteria in purchasing stock. That's because it's extremely difficult to fudge cash flow, without committing an outright fraud. If a company is reporting higher earnings but negative cash flow growth, the increased profitability could just be a mirage.
Financial ratios can differ from industry to industry. A manufacturer's financial ratios won't be relevant if you compare them to a retailer, etc. So remember to compare companies in the same industry when doing an extensive analysis. Try to decipher the financial ratios as a totality, so that you can get a better understanding of the company.
If a company whose stock you own, has some decent financial ratios, i.e.-- very little long term debt, decent cash flow, and high short term assets, (cash), your comfort level will be fairly high if the stock takes a dip, and you decide to hold onto it. Knowing that your company is solid financially will give you a higher confidence level than if you simply bought the stock on a tip, or only on an analyst recommendation.
Knowing and understanding a few financial ratios can help make you a successful and confident investor.
View Comments and Join the Discussion!
Posted-In: financial ratios how to use financial ratiosTopics Markets Personal Finance