How Animal Spirits Will Affect The Market In 2017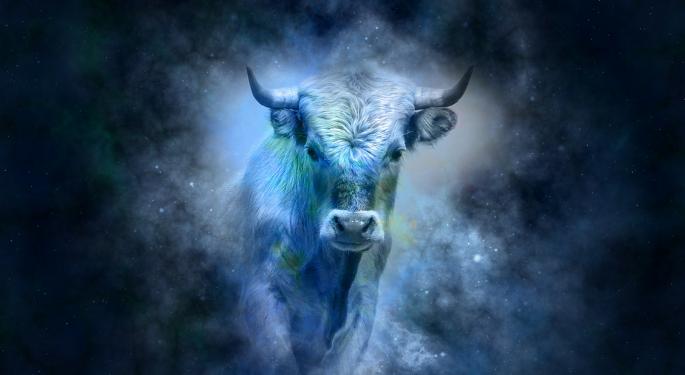 Animals are used to refer to trends both on Wall Street and Main Street. A bull market is one that is rising and is expected to rise in the future. On the contrary, a bear market is characterized by falling stock prices. Meanwhile, on the economic front, a hawk is a policymaker, who favors raising interest rates to keep inflation in check. Alternatively, a dove supports a low interest rate environment in order to fuel growth. These animals, which are used to refer to market and interest rate trends, have nothing to do with the animal spirits found among investors currently that is driving up stock prices.
Animal Spirits: Meaning
Animal spirits is the term used by renowned economists John Maynard Keynes in his book titled "The General Theory of Employment, Interest and Money" to refer to human emotion, instincts and proclivities that influence human behavior, which in turn is measured in terms of consumer confidence. The economist believed animal spirits were needed for motivating people to take positive action.
This behavioral economic concept embodies a spontaneous urge to action rather than inaction and not the outcome of a weighted average of qualitative benefits multiplied by quantitative probabilities.
Post-Great Recession Recovery Lacked Animal Spirits
Though this animal spirit was lacking at least on the economic front as the economy saw a lukewarm recovery post the Great Recession, atypical of past post-recessionary recoveries. The economy never got around to revisit its trend-line growth and has been seeing sub-3 percent growth.
Though no one reason is to blame for the predicament, pointers are toward regulatory restrictions on businesses. However, there are others who suggest that the below-trend growth has now become the new normal.
The markets were fairly immune to the fits-and-starts recovery. Since the recession officially ended in the second quarter of 2009, the S&P 500 has been up about 147 percent. After a normalized percentage gain of 25.20 percent in 2009, the S&P 500 clocked gains of 11.65 percent in 2010 only to close nearly flat with a negative bias in 2011. The index returned to winning ways in 2012, adding roughly 13.5 percent. The index gained 29.60 percent in 2013 and 11.83 percent in 2014. After slipping 1.75 percent in 2015, the index rose 8.5 percent in 2016, with more than half of the gains made post the November 8 elections.
Enter Trump: Markets Find Mojo
The animal spirits of the markets are being driven by Trump's promise of regulatory overhauls. The financial space might see a thorn in its flesh removed, as the Dodd-Frank Act is set to go away. The repeal of Obamacare and a promise of increased infrastructure spending. Protectionists measures — have all served to kindle the animal spirits in the markets.
However, there are dampeners as well, as mystery still shrouds how the sweeping policy changes dangled by Trump's team can be implemented without these backfiring. The Fed's interest rate path and fears of reflation are some grey areas the markets have to contend with.
Visit BZTeach for more awesome educational content!
View Comments and Join the Discussion!
Posted-In: Bear Bull Dove hawk John Maynard KeynesEducation Top Stories General Best of Benzinga