The U.S. Cities With The Most Overvalued And Undervalued Homes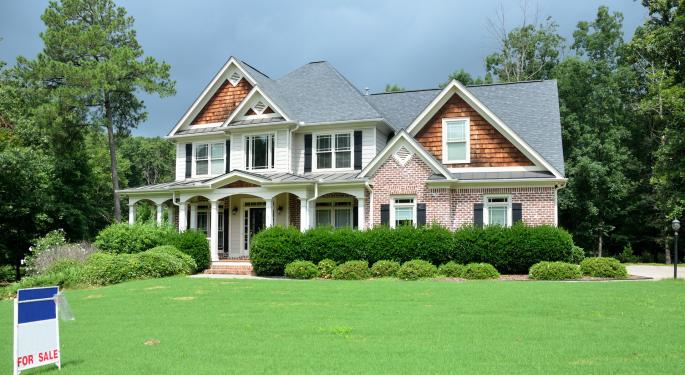 The most recent Quicken Loans study of homeowner value perceptions revealed that the disparity between appraiser and homeowner opinions of home values continued to narrow in September.
While home values have generally increased since 2011, homeowners' perceptions of home values have become inflated relative to appraiser valuations. The difference between homeowner perceived value and appraiser value peaked at nearly 3 percent in early 2015, but the gap has now narrowed to 1.2 percent.
Homeowners' Price Perception
In the study, the difference between homeowner estimates of home worth and appraiser valuations was measured using Quicken Loans' Home Price Perception Index (HPPI). The HPPI was determined by comparing the difference between the homeowner's estimated home value as listed on the mortgage application to the appraised value of the home.
Related Link: Pending Home Sales Data For August Comes In Worse Than Expected
In September, homeowners overestimated the value of their homes by only about 1.2 percent.
Valuation By Location
While average home values in the United States have risen 7.7 percent since September 2015, home values in the Northeast have lagged, gaining just 5.5 percent.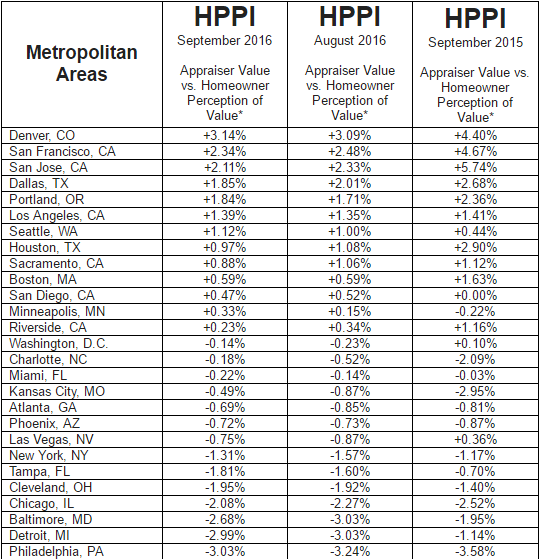 The cities in which homeowners most underestimated the value of their homes include San Jose, San Francisco and Denver. The cities in which homeowners most overestimate the values of their homes include Philadelphia, Detroit and Baltimore.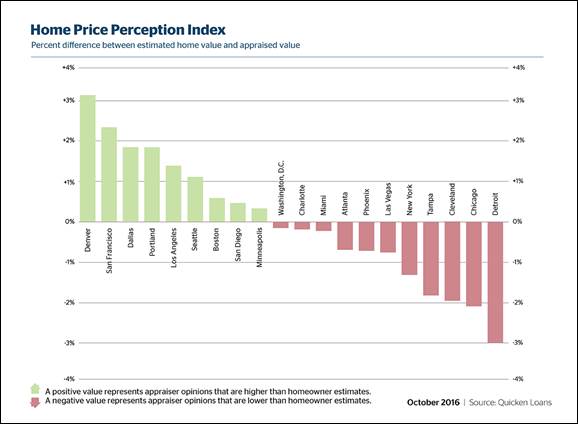 Despite a booming U.S. housing market, the SPDR S&P Homebuilders (ETF) (NYSE: XHB) has underperformed the broader market this year, falling 3.6 percent year-to-date.
Posted-In: Home Price Perception Index home values home worth homeowner homesTop Stories Economics Real Estate Best of Benzinga
View Comments and Join the Discussion!