Alpha Cognition Addresses Unmet Needs for Patients with Neurodegenerative Diseases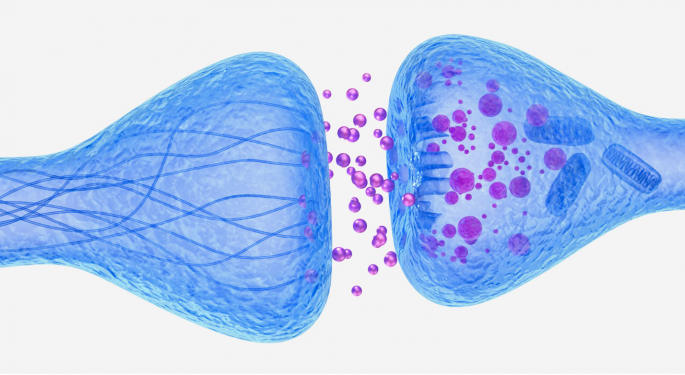 Alzheimer's disease affects an estimated 6 million people in the U.S. and every year doctors diagnose over 5,000 people with amyotrophic lateral sclerosis (ALS), also known as Lou Gehrig's disease.
Both conditions have serious unmet medical needs and current treatment options only address symptoms, or in the case of ALS, have a modest effect in slowing its progression.
These diseases not only affect the patients diagnosed and their quality of life, but they also affect their families and loved ones with life expectancy of only 4 to 8 years after diagnosis. Alzheimer's is among the top 10 causes of death worldwide and is the 6th-leading cause of death in the U.S.
Alpha Cognition, Inc. is a biopharmaceutical company dedicated to developing innovative treatments for underserved neurodegenerative diseases. Alpha Cognition is developing a novel treatment for mild-to-moderate dementia of the Alzheimer's type and has treatments for other conditions in development.
Here's what you need to know.
The Need for New Therapeutic Options
Currently, there is no cure for Alzheimer's disease and there are only a few approved drugs for improving cognitive function, behavior and activities of daily living.
The most common symptom of Alzheimer's disease is increased memory loss. As the disease progresses, the symptoms worsen to include problems with language, disorientation, mood swings, loss of motivation and behavioral issues.
In the latest stages of the disease, patients become fully dependent on caregivers.
Alzheimer's disease is associated with decreased levels of acetylcholine and loss of alpha-7 nicotinic receptors in the brain. Acetylcholine is a critical neurotransmitter for learning, memory and physical functioning. Due to the complexity of treating Alzheimer's disease, there has been little innovation or progress made in finding a solution over the last decade. Several drugs, called acetylcholinesterase inhibitors (AChEIs) have been approved for use over the past 20 years and have shown to be effective in the treatment of mild-to-moderate dementia in patients with Alzheimer's disease. Unfortunately, these drugs are associated with side effects such as nausea, vomiting, diarrhea, dizziness, headaches, and loss of appetite. These side-effects often lead to high rates of discontinuation of treatment.
The Alpha Cognition Approach: ALPHA-1062
The company's lead program, ALPHA-1062, is a patented new chemical entity in late-stage clinical development for the treatment of mild-to-moderate dementia of the Alzheimer's type.
ALPHA-1062 is a pro-drug of the AChEI, galantamine, and is differentiated from other AChEIs by its dual mechanism of action. It works to increase the availability of acetylcholine in the brain by inhibiting the breakdown of acetylcholine by the enzyme acetylcholinesterase and enhancing the intrinsic action of acetylcholine on nicotinic receptors. It has specifically been designed to reduce the treatment-limiting gastrointestinal side-effects associated with other acetylcholinesterase inhibitors.
The company is pursuing the 505(b)(2) regulatory pathway for approval in the U.S. This development strategy significantly de-risks the program and accelerates approval timelines. A single study demonstrating bioequivalence to galantamine is sufficient for NDA filing.
This pivotal program will be initiated shortly with top-line data anticipated by the end of 2021. The NDA filing is scheduled for 2022 with approval in 2023.
In addition to the development of the enteric-coated tablet the company is developing a formulation that combines ALPHA-1062 with memantine. This combination will also follow a 505(b)(2) approval process and will expand usage to moderate-to-severe dementia of the Alzheimer's type. An intranasal formulation of ALPHA-1062 is in development for the treatment of Traumatic Brain Injury and Post-concussion Syndrome. The intranasal formulation has completed Phase 1 and the ongoing preclinical studies build on the efficacy seen with galantamine in similar animal models of TBI.
ALPHA-0602 is the full-length progranulin molecule delivered as a gene therapy and is currently in preclinical development for the treatment of Amyotrophic Lateral Sclerosis. ALPHA-0602 received Orphan Drug Designation from the FDA in 2020.
Corporate Highlights
Alpha Cognition, Inc. has three programs in its therapeutic pipeline: Alzheimer's dementia, Traumatic Brain Injury/Post-concussion Syndrome and ALS.
Alpha Cognition initiated trading on the TSX-V with the symbol ACOG on March 31, 2021.
For more information, please visit the Alpha Cognition website.
Browse the emoji picker to find the best characters easily. Sort by category or search by name.
View Comments and Join the Discussion!