Achaogen In The Spotlight Ahead of FDA Verdict On Plazomicin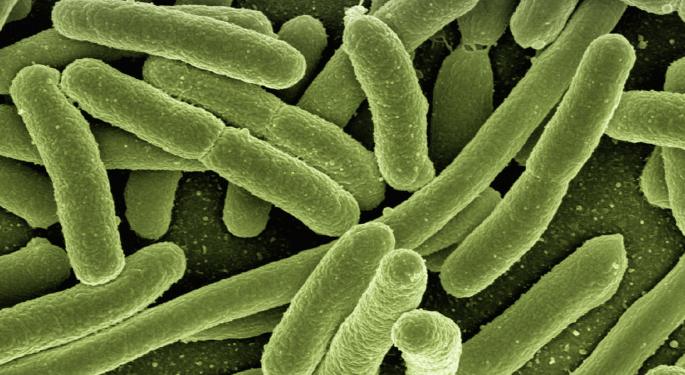 Achaogen Inc (NASDAQ: AKAO) shares have been rangebound between $10 and $14 since late last year, with a mixed FDA panel vote on its antibiotic treatment candidate plazomicin in early May stifling any potential rally.
Update: On June 26, the FDA approved Achaogen's antibiotic for urinary tract infection, but Issued a CRL for bloodstream infections.
A Plazomicin Primer
Plazomicin is Achaogen's lead product candidate. It is a semisynthetic aminoglycoside antibiotic being developed for infections due to multidrug-resistant Enterobacteriaceae, especially carbapenem-resistant Enterobacteriaceae, or CRE.
CRE, though relatively rate, spreads very quickly and is resistant to existing antibiotics.
The Development History
Achaogen submitted a new drug application for plazomicin to the FDA in October 2017 for treating complicated urinary tract infections, or cUTIs, including polynephritis and blood stream infections. The FDA accepted the application in December and accorded it priority review status, rendering a PDUFA date of June 25 — six months from the acceptance of the application as opposed to the standard review period of 10 months.
The FDA has also granted plazomicin breakthrough therapy designation for treating BSI caused by certain Enterobacteriaceae.
Incidentally, the pipeline candidate received fast track designation for treating life-threatening CRE.
The NDA submission was based on two late-stage Phase 3 studies, dubbed the EPIC and CARE trials.
In December, Achaogen released the results of the two trials. The EPIC study, which evaluated plazomicin for cUTI and acute polynephritis, achieved the FDA primary endpoint of non-inferiority compared to meropenem,according to Achaogen. It also met superiority for the European Medicines Agency primary efficacy endpoints.
The EPIC trial showed a lower rate of mortality or serious disease-related complications in patients with serious infections due to CRE compared to colistin, one of the few treatment options for the indication.
See also: Attention Biotech Investors: Mark Your Calendar For These June PDUFA Dates
FDA Panel Holds Mixed View
FDA's Antimicrobial Drugs Advisory Committee voted 11-4 against the safety and effectiveness of plazomicin to treat BSI, but voted unanimously, 15-0, in favor of the safety and effectiveness for treating cUTI.
Reacting to the mixed vote, the stock tumbled about 25 percent to $11.06 on May 3. Since then, the stock has been trading between this level and $14.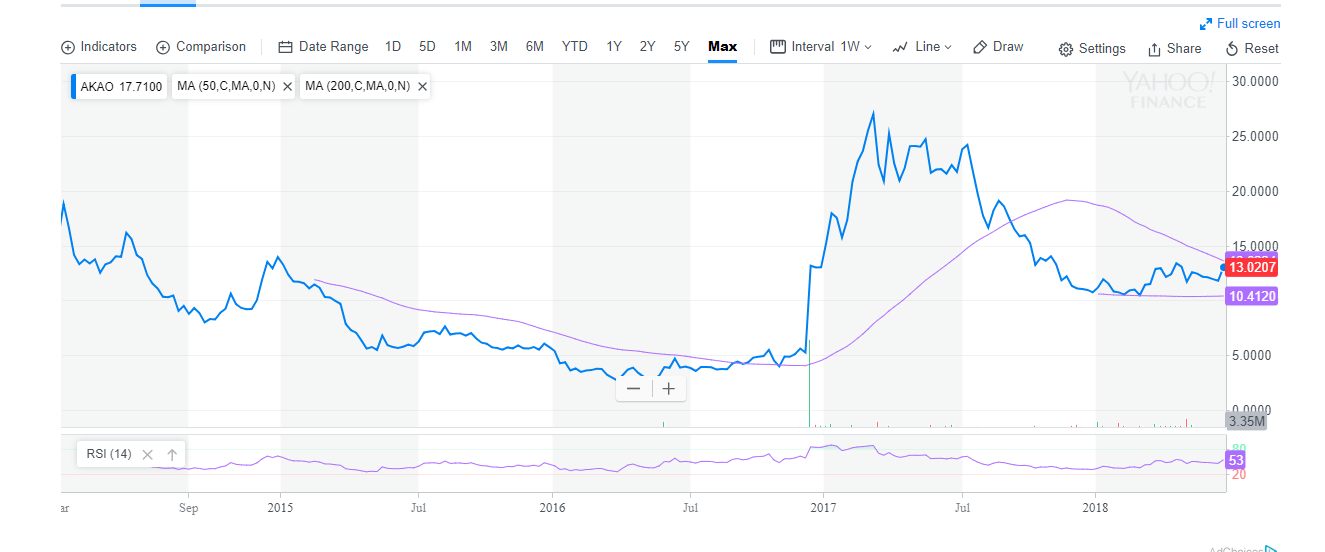 Source: Yahoo
Short Interest Suggests Volatility
Insiders hold about 19.39 percent of shares in the company and institutional investors about 74.68 percent, with just about 6 percent owned by retail investors, according to Yahoo. Roughly half of the float, or 28.06 million shares, are shorted, with the short ratio at 10.56. The above-average short percentage shows more bets that the stock will decline going forward.
Investors should therefore be wary of a short squeeze if the FDA hands down a favorable decision.
The Way Forward
Although the FDA is not required to follow the panel's decision, it considers the inputs provided by the panel while evaluating the NDA.
Following the mixed vote, SunTrust Robinson Humphrey analyst Edward Nash expressed confidence in off-label usage of plazomicin for BSI, even if the indication is not present on the label.
"We believe with the options for this patient group being highly limited, along with the robust data demonstrated from the CARE study, physicians will prescribe plazomicin based on data, not label," the analyst said.
Achaogen looks ahead to submit a marketing authorization application in the European Union in the second half of 2018.
Apart from plazomicin, Achaogen has oral C-Scape, whichi is being evaluated in a Phase 1 trial for patients suffering from cUTI who have lost effective oral treatment options due to multidrug-resistant pathogens such as extended spectrum beta lactamase-producing Escherichia coli and Klebsiella pneumoniae.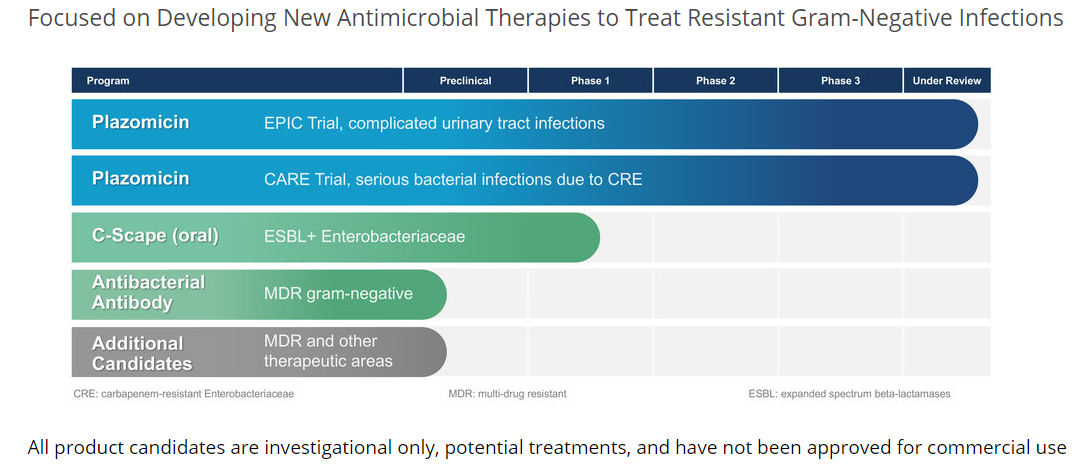 Source: Achagoen
Achaogen recently reported first-quarter results that show contract revenues of $2.1 million, lower than $7.5 billion one year ago, and a loss of $1.06 per share.
The company's cash position is strong, with $144 million in cash, cash equivalents and short-term securities as of March 31, 2018.
Can the stock break out of the range? Look for the FDA's decision on Monday, June 25 for the answer.
Related Link: ' Caladrius Shares Extend Rally After FDA Grants Special Status To Cell Therapy
Posted-In: Edward Nash SunTrust Robinson HumphreyBiotech News FDA Trading Ideas Best of Benzinga
View Comments and Join the Discussion!