Exclusive: Egalet CEO Talks Drug Approvals, 21st Century Cures Act And Winning The War On Opioid Abuse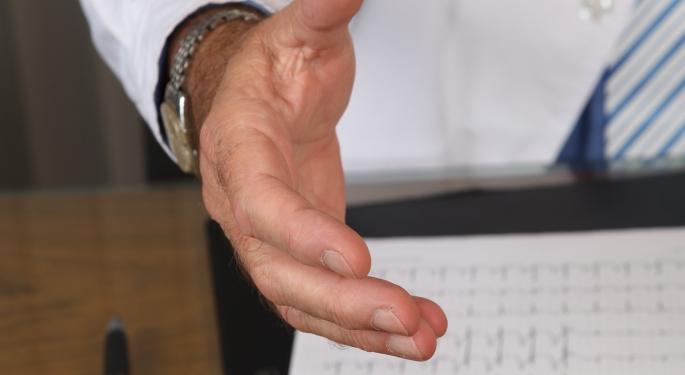 Egalet Corp (NASDAQ: EGLT) was surely one of the most watched biotechs of the fourth quarter of 2016. After the company announced the Food and Drug Administration would miss its PDUFA decision date for Egalet's opioid-based pain medication ARYMO ER, investors waited impatiently for news of a decision.
That decision came just last week when Egalet's ARYMO ER received FDA approval, marking the first approval for an Egalet product using the company's Guardian Technology, which has been called "best-in-class."
Benzinga recently had the chance to speak with Egalet's CEO Robert "Bob" Radie about the nuances of the FDA decision on ARYMO ER, and how Egalet fits into the country's efforts to tackle the opioid addiction epidemic.
Why One Out Of 3 Ain't Bad
Shares of Egalet initially rose on the news of ARYMO's FDA approval, but soon slumped as investors began to wonder how to interpret the fact that the drug would only include the official "abuse-deterrent" label for its intravenous use, not for oral or intranasal delivery.
Radie acknowledged that the details of the approval were confusing. "In our recent approval, we did in fact get language in the label that supports that ARYMO is likely to discourage abuse via the intravenous route," Radie elaborated. "We are listed on the FDA website as the eighth approved abuse deterrent extended release opioid that they've approved over the last number of years."
Intranasal data didn't make the ARYMO label for a completely non-clinical reason — the FDA had previously issued exclusivity for another drug. "As it relates to intranasal," Radie explained, "our data were very strong; we had a positive ADCOM (FDA advisory committee) vote. The only reason the intranasal data is not on the label and there's no reference to an intranasal claim goes back to a decision a different part of the FDA made to grant exclusivity to a drug called Morphabond."
Morphabond, a product of Inspirion Delivery Technologies, received regulatory approval in October 2015, precluding companies like Egalet from including their intranasal claims and data in their label until 2018 when that exclusivity period expires. Morphabond has still not been brought to market.
Regarding the oral delivery, while the clinical data presented on the label details that ARYMO met its primary endpoint in an abuse "liking" study (designed to measure how much an opioid abuser enjoys the experience of manipulating the drug to be chewed and swallowed), it did not meet one secondary endpoint, keeping the FDA from approving an official abuse deterrent claim on the label.
The Commercial Potential
When asked whether any aspects of the label would affect Egalet's sales efforts, Radie said "Obviously, we're continuing to evaluate what the impact of this label will be." Radie pointed out that no competitors in the space have achieved all three abuse-deterrent claims on their labels. But ARYMO may have an edge.
"I think one important differentiator is ARYMO does have the intravenous claim in the label, and that is the most common route of abuse when morphine is abused in the real world. It's also the most dangerous. So, we think that the claim that we do have is quite important. This is a very competitive label."
Radie doesn't see the hubbub around the label specifics affecting Egalet's ability to commercialize ARYMO in the least. He's confident in his company's ability to rely on educating the market to illustrate the supremacy of ARYMO over its competitors. Some have wondered whether Egalet will seek to commence a new study on ARYMO in hopes of achieving that missing oral abuse deterrent claim label, but that's a decision the company has yet to make. Radie told Benzinga, "We haven't made any decisions around that. I think the important thing is that the oral data we did generate [...] may be sufficient."
The Fight Against Opioid Abuse
With recent passage of the 21st Century Cures Act, Egalet is among those companies standing ready to capitalize on the government's interest in combating afflictions like opioid addiction, for which the legislation attributed a $1 billion investment.
Radie passionately described his support of these efforts, saying, "That Act, and so many others we've read about over the last couple of years, it gives me confidence that our government understands the magnitude of this issue."
With the majority of opioid-based pain medications currently prescribed being in easy to abuse forms, Egalet hopes that its host of approved products, which include ARYMO, OXAYDO and SPRIX, will help tackle addiction prevention while aiding millions of Americans living with chronic pain.
"Everyone is trying to find the best path forward to minimize the number of folks that are dying accidentally due to misuse and abuse of prescription drugs," Radie added, "much of which is driven by opioids. The 21st Century Cures Act certainly speaks to that broader picture.
"The part of that we still feel needs progress to be made is that so much of the attention in that Act is being paid towards what to do once somebody has already fallen down the abuse cascade where you now have to provide treatment. That's important, we certainly support and recognize the importance of helping those that have unfortunately found themselves in that place. What we'd like to see going forward is as much, if not more, focus being paid to how do we prevent somebody from even getting to that point."
Egalet plans to launch ARYMO ER in the first quarter of 2017. Shares of Egalet traded 3.84 percent lower just before the close Wednesday at $5.14.
Posted-In: Biotech News Health Care Politics FDA Legal Movers Interview Best of Benzinga
View Comments and Join the Discussion!