Fintech Spotlight: How Atom Finance Democratizes Investment Research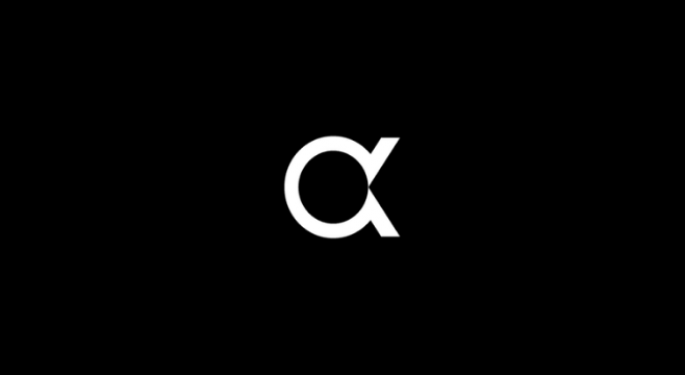 Despite increased access to financial markets, the barriers to actionable, institutional-quality research remain high.
That's according to Eric Shoykhet, the CEO at Atom Finance, an up and coming platform that's stealing market share from legacy solutions like S&P Capital IQ and Bloomberg. Shoykhet founded Atom in 2018 after spending years in institutional finance. His aim was to democratize access to high-quality investment research.
"I started my career at Blackstone -- I was in the restructuring group there -- and then, I left to join a hedge fund that spun out of Eden Park called Governors Lane," he said in a discussion on his inspirations for building the fintech. "I got the itch to actually build something and so I left the fund, was exploring different ideas, and kept coming back to the financial information and data space."
Shoykhet's experience using classic, investment research products built for institutions like hedge funds was cumbersome. Additionally, despite the commission-free trading revolution democratizing access to financial markets, the founder suggested actionable insights are tough to come by.
"Brokers are very focused on trade execution, … and their core business is not around providing quality content, information and software tools for people to make informed investment decisions."
So, Shoykhet founded Atom, a low-cost, modern and easy-to-use market intelligence platform that cuts down on the obstacles required to find investible information.
Core Product: Typically, investors would look to numerous online sources for information to invest on.
"When you looked at what retail investors were able to access, they had to go to like eight different websites to get things," he said. "They would go to some random site to pull investor holdings, another random site to get SEC filings, and so on."
With Atom, for free, retail and institutional investors can access breaking news, company research and analyst commentary, financials, investor documents and holdings, real-time stock quotes, screeners for stocks, and much more.
"We have users who span novice investors, all the way up to people in hedge funds and venture capital firms," Shoykhet said in reference to Atom's broad user base. "Regardless of sophistication, the thing that's pretty interesting is the ability to link accounts and aggregate portfolios across various financial institutions, and see it all in one place with aggregated returns."
For a $10 monthly subscription, Atom increases the depth and breadth of insights with features like Fund look through, which allows users to further unpack the holdings in their connected portfolios.
"We have a feature called Look through, which essentially lets you look through the ETF and mutual funds you may own, to the actual raw holdings you have," the founder said. "If you have several accounts with a bunch of mutual funds and ETFs, and you link them to Atom, you can actually see what stocks you really own."
Via Look through, Shoykhet said that investors can better diversify their holdings.
"I'm not sure people realize that they necessarily only own just five stocks," he said. "Given how large tech companies have become, it turns out that most people are [invested] in Apple, Facebook, Google, Microsoft, even though they have like four ETFs and eighteen mutual funds."
In addition to other unique features like alerts, a built-in chat, and Excel export capabilities, another impactful tool is Atom's Hub module.
"We offer all the data points on our platforms which includes returns, valuation multiples, financial information, estimates, and those sorts of things. You can take all the data fields you see, and quickly toggle between different types of files which show you historical price returns, document filings, transcripts, and so on."
Innovation Outlook: In spite of the COVID-19 coronavirus pandemic lockdowns and increased financial markets engagement, Atom Finance is riding on the new wave of commission-free, gamified trading, working to empower people to make robust and informed investment decisions.
"We love new people coming to the market," Shoykhet said in a statement on helping investors build long-term wealth. "Whether you own ETFs, are fairly passive, and just watch the market, or you want to take specific views on companies, you should be empowered to know what's going on."
Going forward, unlike other fintechs that are inadvertently focused on driving people to trade more on less information, Atom is looking to grow its retail and institutional audience with the addition of new products that enable long-term, structured decision making.
"We want to continue growing the acceptable audience for this product, and that means … making the platform even more accessible," Shoykhet said. "Ultimately, we want people to make great investment decisions and empower them with the tools to do that."
View Comments and Join the Discussion!
Posted-In: Atom Finance blackstone Bloomberg Eden Park Eric ShoykhetFintech Exclusives Interview Best of Benzinga