Get To Know Your Benzinga Global Fintech Awards Nominee: DriveWealth
DriveWealth is a B2B fintech solutions company that aims to make investing easy. The company offers a cloud-based, API-driven brokerage infrastructure that enables firms to offer fractional share investing and other brokerage features to clients.
Here's a rundown of the fintech solutions DriveWealth provides:
Trade
DriveWealth lets its customers invest in their favorite brands with a diversified portfolio. It is built for both novice and professional investors. The platform is designed for quick scalability and ease of use.
Advise
The online platform provides advisory services that can help clients manage their portfolios. The AutoPilot toolkit allows you to create customized portfolios and investment baskets.
Retirement
Investing $1 a day isn't going to be adequate to prepare you for retirement. But everyone needs to start somewhere. DriveWealth's fractional share technology lets people put their money to work in the largest, most liquid investment markets in the world.
Robo
The Robo technology offers clients a lower entry point into diversified portfolios. Stocks can be bought at a fraction of the cost of a single share. It also has a questionnaire to assess your risk profile. Robo recommends stocks according to your risk profile.
Roundups
Roundups let clients save more by rolling pennies of every purchase. If you're a card issuer looking to offer something new, this loyalty program can be a good fit for your needs.
Health Savings Account
Counter the increasing costs of healthcare and retirement with a health savings account (HSA). This account type gives you plenty of investment options, including mutual funds, ETFs, and fractional U.S. equities. Recently, DriveWealth announced a partnership with Utah-based insurance provider MotivHealth to provide health savings accounts. The HSA allows customers to view health insurance claims, manage accounts, and make trades on the same interface.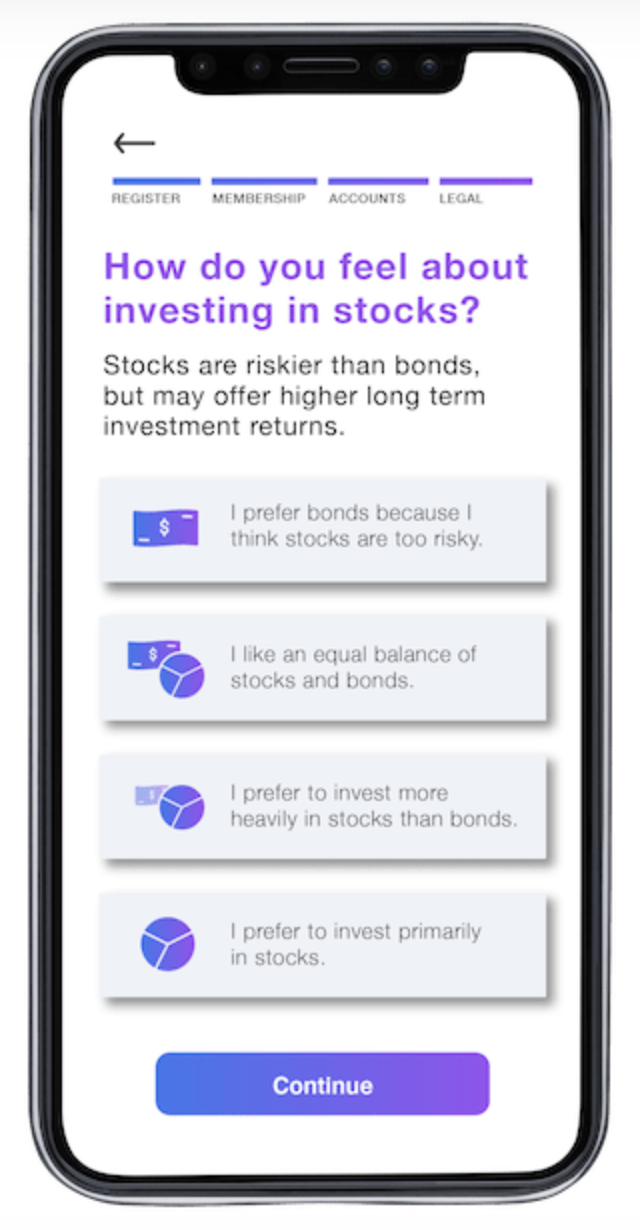 Benzinga will be holding its annual Benzinga Global Fintech Awards, a day of dealmaking, networking, and recognition in the financial technology space, on Nov. 10, 2020.
See a company you like? Nominate it for the 2020 Benzinga Global Fintech Awards here!
View Comments and Join the Discussion!
Posted-In: Benzinga Global Fintech Awards DriveWealthFintech