Wealth Builders Taps Benzinga's In-House Data Team For Enhanced Market Insights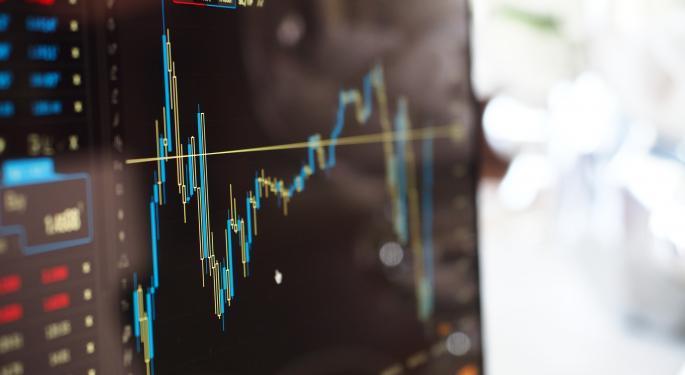 Wealth Builders HQ, a platform for trading education, formally announced the launch of a statistics generation tool, allowing its users more insight into market opportunities.
As part of the development, Wealth Builders HQ founder Robert Roy, a market veteran and educator, spoke with Benzinga about what the tool means for traders looking to refine their edge.
What Happened?
Founded in 2017, Wealth Builders is a holistic platform for learning how to trade stocks, options, futures and forex.
As part of a vision to improve user insight and confidence, Roy teamed up with Benzinga's in-house data team to derive gap statistics for U.S. stocks and ETFs.
"We've taken the data and run it to where we actually have the statistical analysis of how often a gap tends to fill," Roy said. "We've added Fibonacci statistics inside of there, also."
The tool allows users to calculate which stocks and ETFs offer the most opportunity when volatility appears.
"We have the open, high, low, and close data," he said. "We can go back and calculate where the pivot point was on a particular day, and we can determine if the stock filled the gap, by what percentage or dollar amount, whether the pivot point as a support or resistance, as well as what are the best days of the week to have a gap filled."
"The whole goal is to develop a seven or eight-page dossier that the customer would be saving as a PDF and have a tremendous amount of information to hone in on."
Why It Matters?
Overall, the new tool helps democratize access to actionable market insights and broadens the depth and breadth of the Wealth Builders offering.
"We've added new team members; one of the coaches we brought on is a CMT. There are 2,500 of them in the world and one of them coaches at Wealth Builders," Roy noted. "Our biggest focus is to leave no student behind."
"We make sure students understand the strategies we teach, so when they're done, they're not left with questions."
To learn more about Wealth Builders content and tools, click here.
Photo by energepic.com, from Pexels.
View Comments and Join the Discussion!
Posted-In: Benzinga Robert Roy Wealth Builders HQFintech Interview