Fintech Focus Roundup For July 26, 2020
The OCC Is Rolling Out National Payments Charter 1.0 This Fall
What Is Happening? The Office of the Comptroller of the Currency (OCC) is rolling out a 'payments charter 1.0' this fall.
What Does It Mean? The OCC's proposed charters will be positive for the fintech industry, facilitating innovative business models, saving on card processing fees, and, ultimately, enabling companies to transform cost centers into revenue drivers.
Clearinghouse Explores Ethereum For Digital Asset Management
What Is Happening? The financial services industry has taken another step forward into blockchain-based digital assets with the Depository Trust & Clearing Corporation's recent release of their Project Whitney Case Study.
What Does It Mean? Project Whitney is another proof point that digital assets will lead the way to innovation in capital markets, for both operational efficiency and for increasing access to private markets for Main Street investors.
FDIC Wants Banks To Partner With Fintechs
What Is Happening? The Federal Deposit Insurance Corp is exploring a public/private standard-setting partnership that would promote the adoption of innovative technologies at FDIC-supervised financial institutions.
What Does It Mean? The potential program would allow third-party service providers to voluntarily undertake a certification process with the FDIC to ensure their models meet regulatory standards. Banks interested in partnering with certified providers would not be required to complete a third-party approval process with the FDIC, according to a senior official.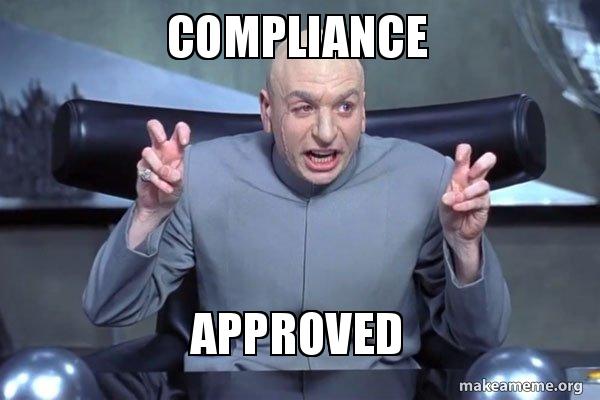 Crypto Exchanges Can Now Easily Freeze Risky Transactions
What Is Happening? DARPA-backed blockchain analytics firm CipherTrace today unveiled "predictive capabilities" for its crypto tracing software—a move designed to better help cryptocurrency exchanges and similar businesses flag and freeze transactions that may be linked to criminal behavior.
What Does It Mean? "When transactions enter the mempool, CipherTrace can see these risky transactions and know where they came from before they are written to the blockchain. This allows our customers to 'see into the future' and stop the funds while they're on route to a [virtual asset service provider]."

Robinhood Indefinitely Postpones U.K. Expansion
What Is Happening? Stock-trading app Robinhood has indefinitely postponed its U.K. launch, the company said Tuesday.
What Does It Mean? "We've come to recognise that our efforts are currently best spent on strengthening our core business in the US and making further investments in our foundational systems," the company wrote.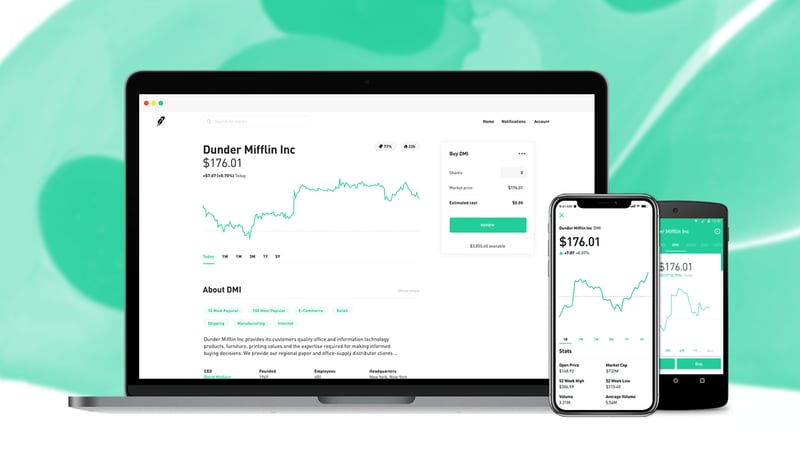 Charles Schwab Earnings Cast Doubt Over Zero-Fee Brokers
What Is Happening? Schwab now manages a record $4.11 trillion in client assets from 14.1 million accounts, having added 1.62 million new clients during the quarter, but still managed to see weak revenue and net income numbers.
What Does It Mean? If Charles Schwab is making less money after increasing its assets under management to $4.11 trillion and adding 1.6 million clients, how can any online brokerage increase profits under the zero-fee model?
How LeagueSide Is Impacting Communities, Youth Sports
What Is Happening? The COVID-19 coronavirus dealt a heavy blow, putting up to 50% of youth sports organizations at risk of going out of business. In an effort to prevent 20 million-plus kids from being sidelined, LeagueSide, a youth sports sponsorship platform, is helping connect sponsors to those communities interested in helping their kids play sports.
What Does It Mean? "There's so much talk about the BLM movement and companies have committed billions of dollars to support underserved communities and communities that are predominantly people of color," the co-founder said. "But, there hasn't really been an action plan. We have a solution. We have data to support kids that play sports do better in school, stay out of trouble, and have a higher likelihood of going to college."
View Comments and Join the Discussion!
Posted-In: Charles Schwab CipherTrace Clearinghouse DTCC FDIC LeagueSide OCCFintech