TradeUP Releases Powerful Upgrades To Its Web Platform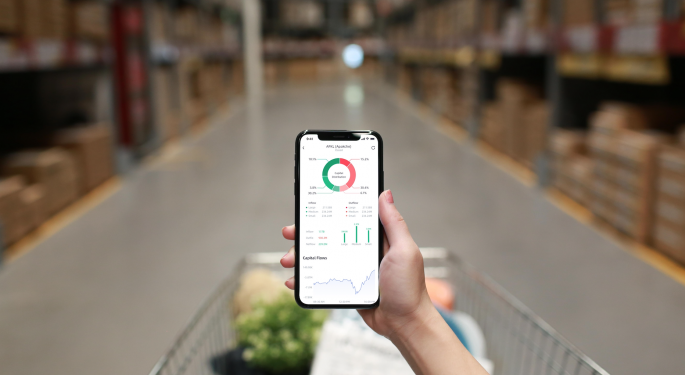 TradeUP, a zero-commission trading app geared towards tech-savvy millenniums, recently introduced a new version of its proprietary web platform to further improve online trading experiences. The latest update includes features such as rapid order entry and level 2 market data.
"We are constantly making changes to our platform through the use of the newest technology, be it on mobile or the web. The aim is to offer our customers a seamless and informed trading experience. Some customers may prefer web trading over mobile for more complex analysis. Thus, we are always adding new features to take our web-based platform to the next level, " said Ryan Song, director of TradeUP.
Highlights of the online platform include:
Clean and sleek interface Multiple modules are displayed simultaneously on the same page, allowing investors to multitask from monitoring the market to checking their positions all in one place.
Level 2 market data Real-time access to up to 40 bids and asks for over 8000 NYSE Arca-traded securities to gain in-depth market knowledge. A level 2 screen displays a breakdown of sell and buy orders, allowing users to gauge trade signals with intraday pricing and volume.
Rapid order entry Streamline your trading process with our instant order entry feature and submit an order without filling up the order placement page. Users can simply tap on the bid and ask and an order confirmation page will pop out automatically
Heat map See what's trending in the market through a colored map. This graphic representation of data allows you to assess the performance of stocks and industry sectors at a glance.
Paper trading Learn the tools or refine your trading strategy risk-free with paper trading. Get set up with virtual cash and make trades based on live market data.
While the coronavirus pandemic continues to sweep the globe, many investors view the beaten-down stock market as a buying opportunity. Investing platforms recently recorded a surge in users and trading activities. TradeUP, too, continues to grow its user base and expects to introduce new features and functions in the next quarter.
Commissions Disclosure
Zero-fee or commission-free trading means $0 commission trading on self-directed individual cash or margin brokerage accounts that trade U.S. exchange-listed stocks and ETFs online. A $0.65 per contract fee applies to options trades. For more information, see our full pricing details: https://www.itradeup.com/pricing/commissions-us.
Brokerage services in TradeUP are offered by Marsco Investment Corporation. Download TradeUP in the Apple App Store or Google Play for free. For more information, please visit TradeUP's website: https://www.itradeup.com/. Marsco Investment Corporation is a registered brokerage firm at SEC (CRD:18483; SEC: 8-36754), a member of FINRA/SIPC and a member of DTC/NSCC, regulated by the US Securities and Exchange Commission and Financial Industry Regulatory Authority.
All investments involve risk, including possible loss of principal. Past performance of a security, market, or financial product does not guarantee future results. Electronic trading poses unique risks to investors. System response and access times may vary due to market conditions, system performance, and other factors. Market volatility, volume, and system availability may delay account access and trade executions. The contents of this article shall not be considered a recommendation or solicitation for the purchase or sale of securities, futures or other investment products.

View Comments and Join the Discussion!
Posted-In: Fintech Press Releases