Fintech Bites The Dust?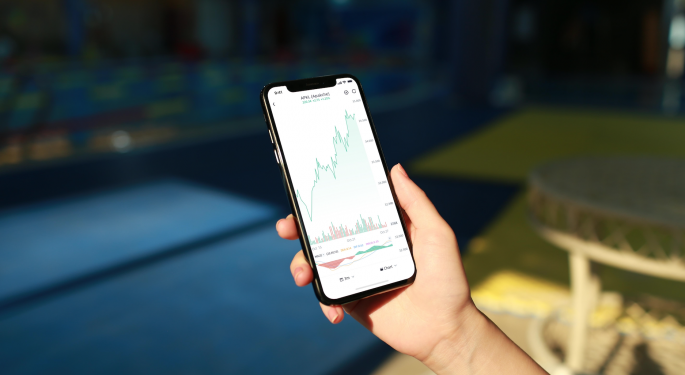 Recent news about fintech startups shutting down have once again raised questions about the long-term sustainability of the fintech business model. Although it is interesting to see how fintech companies disrupt existing industry structure and democratize access to financial services through transformative technology, a challenge shared by many fintech firms is whether they can clearly create and deliver unique advantages amid a competitive landscape.

Clad in simplicity and powered by technology, fintech firms have made investing more accessible and comprehensible to the younger audience, who was traditionally not catered to by established financial institutions. However, with more similar products sprouting up in the market, it has become increasingly difficult for firms to distinguish themselves from their competition.

"The COVID-19 pandemic certainly put pressure on many businesses, and fintech companies are no exception. However, the crisis has again proven the importance of digitalizing financial services," said Ryan Song, director of TradeUP. "App-based investing platforms allow investors to keep track of the market at their fingertips. Investors can stay informed and place orders through digital devices. That's nothing new, but the level of competence to enable an intuitive user experience that suits customers' needs and preferences differs among platforms."

TradeUP, an investing platform that allows users to buy U.S. stock, ETFs and options at zero commission, adopts a mobile-first strategy to provide retail traders better portfolio analytics and tools at their fingertips.

Song noted that fintech is the combination of software architecture and financial literacy. A fintech company thus requires expertise in both areas to provide valuable tech-powered financial solutions.

"With a staff that draws from its rich range of experiences in technology industry and financial services, we have a perfect balance of tech DNA and finance DNA. On the tech side, we upgrade our product and services quickly enough to stay ahead of our clients' expectations, making available data and sophisticated tools to empower a prompt, transparent, and easy trading experience," said Song.

According to Song, TradeUP operates with a customer-centric model. For instance, in its latest update, the app made minor changes to the font size and text color in the account page to optimize the screen display.

"Despite being fast, agile and flexible, we are at the same time very cautious as a result of our finance DNA. For instance, we place extra emphasis on the stability of our proprietary trading platform. By minimizing disruptions and delays, the goal is to help our clients increase efficiency. Ultimately, those who can continuously create value for customers will stay relevant in the market," added Song.

Commissions Disclosure
Zero-fee or commission-free trading means $0 commission trading on self-directed individual cash or margin brokerage accounts that trade U.S. exchange-listed stocks and ETFs online. A $0.65 per contract fee applies to options trades. For more information, see our full pricing details: https://www.itradeup.com/pricing/commissions-us.

Brokerage services in TradeUP are offered by Marsco Investment Corporation. Download TradeUP in the Apple App Store or Google Play for free. For more information, please visit TradeUP's website: https://www.itradeup.com/

About Marsco Investment Corporation
Marsco Investment Corporation is a registered brokerage firm at SEC (CRD:18483; SEC: 8-36754), a member of FINRA/SIPC and a member of DTC/NSCC, regulated by the US Securities and Exchange Commission and Financial Industry Regulatory Authority.

Risk Disclosure:
All investments involve risk, including possible loss of principal. Past performance of a security, market, or financial product does not guarantee future results. Electronic trading poses unique risks to investors. System response and access times may vary due to market conditions, system performance, and other factors. Market volatility, volume, and system availability may delay account access and trade executions. The contents of this article shall not be considered a recommendation or solicitation for the purchase or sale of securities, futures or other investment products.

View Comments and Join the Discussion!
Posted-In: Fintech Press Releases