A Blockchain Startup Aims To 1-Up The Video Game Crowdfunding Model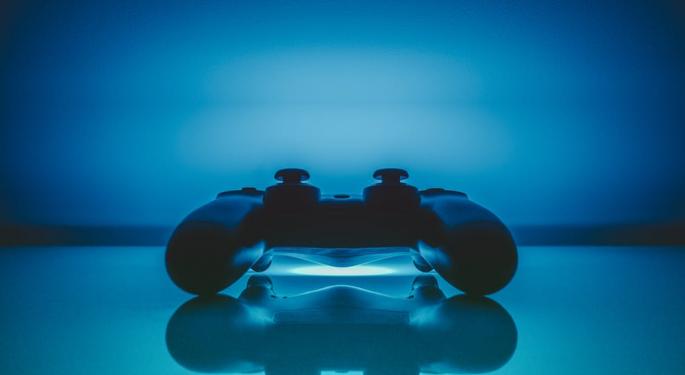 In a "State of Industry Panel" discussion at QuoVadis 2016, Jason Della Rocca, co-founder of Execution Labs, an early stage investor in game studios observed that "The barrier to entry is lower than ever, but the barrier to success is higher than ever before."
Many indie game developers are driven by their creative flow and passion; hence, they are not naturally inclined to follow the marketing plan that is required activate the business side of a game development project. Their disinterest in marketing their projects however limits the development of their games to the amount of money, time, and resources they could afford to invest in it.
Game developers also tend to develop understandably sentimental attractions to their game development projects; hence, they tend to avoid actions that could cause them to lose their artistic and creative autonomy over development. Getting funding from traditional early-stage investors or VC firms to develop a game often means that the developer dilutes some of their autonomy to make major decisions. Hence, most developers will rather opt to build a "small" game that they own completely instead of a investor-backed "big" game that ends up being different from their original plan.
This piece looks at how crowdfunding has tried and 'mostly' failed to solve the funding challenge for game developers. Later, we'll see how insights from a blockchain startup are poised to provide a more reliable process for crowdfunding game development.
Crowdfunding didn't quite fix the funding problem for game developers
Crowdfunding is designed to be a fundraising solution that provides financial backing to entrepreneurs and causes with different financial needs across a wide range of industries. However, the reality is that the crowdfunding market is gradually tending towards cliqued industries and causes. For instance, the music, film and games industries have the highest number of funded project on Kickstarter; but the games market alone has raised more money than the first two combined.
Jeremy Snyder, an associate professor at Simon Fraser University in British Columbia noted that crowdfunding in its current state is "[shifting] away from distributing resources to where they will do the most good, to more of a popularity contest… "If you have a large social network, media savvy and the ability to use computers, you tend to do well. But that might not match up with those who need the help the most."
One of the biggest challenges in the current setup of the crowdfunding market is that the demand for funds has consistently outpaced the funds. Based on funding stats on Kickstarter for instance, the total number of Successfully Funded Projects is 146,223 while the number of Unsuccessfully Funded Projects almost doubles at 257,693. This data suggests that more than 63 percent out of entrepreneurs who try to raise funding for their innovative products and services on Kickstarter end up ending their campaigns empty handed.
The pattern in which unfunded projects outpace funded projects is also noticeable in other crowdfunding platforms such as Indiegogo and GoFundMe even though it is harder to get their actual stats. In fact, while Kickstarter has a success rate of about 40 percent, Indiegogo's total success rate is only 9.8 percent and it only jumps to about 17.1 percent for its fixed funding campaigns. Unfortunately, about 95.6 percent of campaigns on Indiegogo are for "flex funding".
Can we trust a blockchain solution to crowdfund games?
Game Protocol is a startup project that wants to revolutionize the world of gaming by leveraging blockchain technology. The platform hopes to enhance an easier, faster, and more accessible crowdfunding solutions for game development by giving gaming enthusiasts and investors an opportunity to search and discover interesting gaming projects in development, fund such projects, and benefit from the successes of the developers.
Developers and programmers can use the company's Game Starter product source for funding from a community of gaming enthusiasts. The developer/programmer gets to create a funding campaign in which they provide some background, pitch, determine the kind of campaign, and let backers know how much they intend to raise. Backers then look through the different campaigns to support game projects they find interesting with a native GXT utility token
Game Protocol is also introducing a GP Developer Hub where gamers and developers can build and iterate gaming projects in a secure, private, and speed-enabled environment. To start with, developers can access developer tutorials written and maintained by a community of developers where you can learn a thing or two about game development irrespective of your skillset and experience level.
Processes on the platform are built on three key functional blocks of Crypto-Wallet for Game Engines, Wagering Smart Contracts, and a Random Number Generator. The Crypto-Wallet is a Unity 3D-based wallet that accepts the GXT Token (GXT) and all other ERC20 tokens. The Smart Contract System gives developers the options of allowing people wager GXT on games and rest in the knowledge that all the funds are secured in a provably fair decentralized system. The Random Number Generator provides an additional layer of certainty that transactions are immutable on the blockchain.
Nonetheless, it would be myopic to ignore the fact that Blockchain technology is still in its nascent stage and there's no guarantee that it would solve the funding problem for game developers. For one, there's still a huge wall of skepticism standing in the way of the mass-market adoption of blockchain and its applications. It is still somewhat difficult to get users trust a decentralized system in which no single individual/company can be held responsible if something goes wrong. It would be interesting to see how the general blockchain industry can break down the skepticism to usher in the age of decentralized funding for game development.
View Comments and Join the Discussion!
Posted-In: BlockchainFintech Startups Tech