These Are The Benzinga Global Fintech Awards Finalists For Best Financial Advisor Or Wealth Management Platform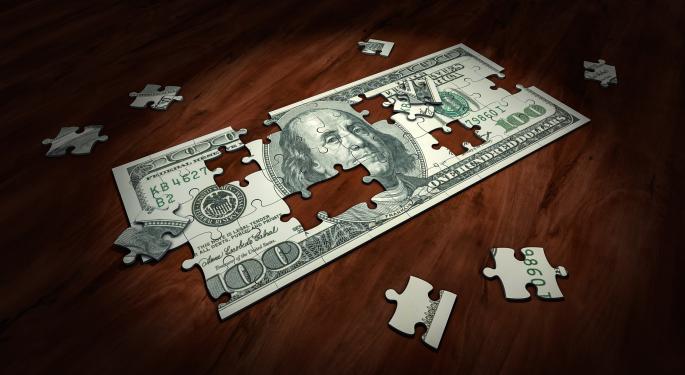 The Benzinga Global Fintech Awards are a yearly showcase of the greatest advances in fintech from leaders and visionaries in the worlds of finance and technology. This year, we have executives, developers and innovators from the likes of Facebook, Amazon, IBM, JP Morgan, Zelle, TD Ameritrade, TradeStation, Fidelity and so many more attending the Oscars of Fintech.
The BZ Awards are half party, half business development bonanza—they're a rare chance to meet and network with everyone in finance from CNBC's Josh Brown to the head of financial services at Facebook to the heads of trading at every major brokerage.
To offer more clarity on who is competing for the prize of most innovative in each category, Benzinga is breaking out the finalists in each category and offering more information about what they do.
The finalists for the Best Financial Advisor or Wealth Management Platform category are:
AdvisorBid
CEO: Brandon Spottswood
Description: AdvisorBid is a financial advisor marketplace.
Brinker Capital - RIA Services CEO: Noreen D. Beaman
Description: Brinker Capital is a privately held investment management company with $21.7 billion in assets under management.
BrokerHunter
CEO: Steve DiFrancesco
Description: Since 1999, BROKERHUNTER has become a leading destination for financial services, jobs and talent.
Envestnet
CEO: Judson Bergman
Description: Envestnet, Inc. (NYSE: ENV) is a leading provider of intelligent systems for wealth management and financial wellness. Envestnet's unified technology enhances advisor productivity and strengthens the wealth management process.
InvestCloud
CEO: John Wise
Description: InvestCloud empowers institutional investors to better manage their multi-asset-class and multi-strategy portfolios with robust tools for data aggregation, performance analytics, attribution, exposure management, liquidity management and operational efficiencies, all available on an integrated and hyper-modular digital platform.
ITECHFLOCK SOFTWARE PRIVATE LIMITED
Description: iTechFlock Software Pvt Ltd. provides a software application for filing IT returns. It offers Hello Tax to pay tax, get PAN details, and know the tax filing status.
Laserfiche
CEO: Chris Wacker
Description: Laserfiche is an enterprise content management platform that allows organizations to securely manage documents and accelerate process automation management.
Minna Technologies
CEO: Joakim Sjöblom
Description: Minna Technologies is the world's leading subscription management platform and ready to integrate with retail banks.
MyVest
CEO: Anton Honikman
Description: MyVest enables enterprise wealth management organizations to provide truly personalized solutions, managed holistically in a tax-optimized way.
OpenInvest
CEO: Conor Murray
Description: OpenInvest is an online investment platform that designs investment portfolios for users completely customized around their beliefs, allowing anyone to become a financial activist and take full control of their shareholder rights.
Orion Advisor
CEO: Eric Clark
Description: Orion Advisor Services, LLC is the premier portfolio accounting service provider for advisors. It provides integrated and fully customizable technology solutions, helping advisors grow their businesses.
RBC Correspondent & Advisor Services
CEO: Brett Thorne
Description: RBC Correspondent Services provides comprehensive clearing services to more than 180 varying types of broker dealers, from full-service wealth management firms to traditional retail brokerages, along with institutional and fintech.
Redtail Speak
CEO: Brian McLaughlin
Description: Redtail Speak is a compliance-friendly, real-time communication platform that enables financial advisors to communicate with clients safely and securely via text message, without ever leaving the Redtail CRM.
Riskalyze
CEO: Aaron Klein
Description: Riskalyze is the company that invented the Risk Number, which powers the world's first Risk Alignment Platform, empowers advisors to automate client accounts with Autopilot, and enables compliance teams to spot issues, develop real-time visibility and navigate changing fiduciary rules with Compliance Cloud.
Sharesight
CEO: Douglas Morris
Description: Sharesight is a cloud investment portfolio tracking solution used by thousands of DIY investors and finance professionals. Sharesight leverages 20 years of historical data and syncs with brokers to track trades, dividends, and corporate actions automatically.
Vestwell
CEO: Aaron Schumm
Description: Vestwell is a digital retirement platform specializing in 401(k) and other defined contribution retirement investment management services, combining the best parts of automated investing with a human touch.
Posted-In: Benzinga Global Fintech AwardsFintech Best of Benzinga
View Comments and Join the Discussion!