Build AI Powered Solutions For Your Business With Fortuitapps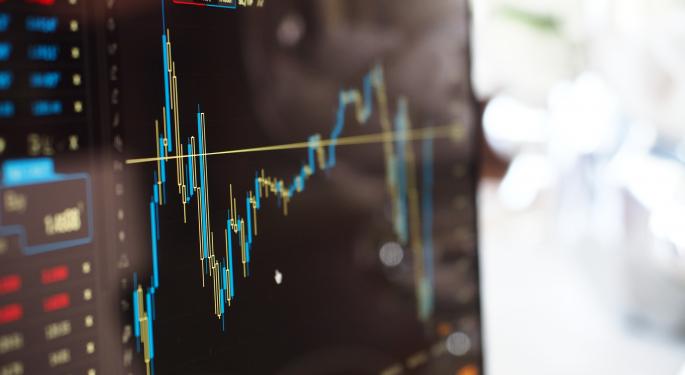 The Benzinga Global Fintech Awards are a yearly showcase of the greatest advents in fintech from leaders and visionaries in the worlds of finance and technology. This year, we have executives, developers and innovators from the likes of Facebook, Amazon, IBM, JP Morgan, Zelle, TD Ameritrade, TradeStation, Fidelity, and so many more.
The BZ Awards is an oscar-like event to showcase the companies with the most impressive technology, who are paving the future in financial services and capital markets. In preparation for its biggest installment yet this May, we're profiling the companies who have moved to the final round of judging for the BZ Awards. In this feature we focus in on fortuitapps.
What does your company do? What unique problem does it solve?
Our mission is to leverage cutting-edge artificial intelligence technology so as to provide customers with value adding solutions to real world problems. We focus on fintech including trading, banking and other financial application areas.
Our flagship product is
aiforecasts
, a scalable, intelligent AI/Machine Learning/NLP based Algo Trading system.
Other Fortuitapps products include the Fortuit AI Engine, Thinkfor.me Email and the upcoming Thinkfor.me CRM. Services include Data Science projects, AI Development and AI Consultation and Strategy.
Who are your customers?
Our customers range from large international banks, universities, educational companies, healthcare companies and small retail investors.
How long have you been in business?
3 years
Where are you located?
Fortuitapps Limited is registered in England and Wales. Our HQ address is in Nottingham, United Kingdom. We also have a European Union office in Athens, Greece
Who is your company's leadership? What kind of experience do they have?
Nicolas Fekos founded and currently leads Fortuitapps. He is an expert in artificial intelligence and has more than 20 years of commercial experience in finance and education, including work as an IT Director. He holds a Master of Science Degree in Advanced Methods in Computer Science specializing in artificial intelligence (machine learning, neural networks, natural language processing, expert systems, image processing) from the University of London, Queen Mary College.
Who are your investors, if any?
To date Nicolas Fekos is the only investor and shareholder.
Is there anything else Benzinga should know about your company?
Artificial intelligence (AI) technologies are being increasingly deployed across consumer, enterprise, and government markets around the world. AI/ML-NLP is driving greater product variety and enhancement with increased personalization, attractiveness and affordability, which in turn is stimulating consumer demand.
For many current business owners, not leveraging these opportunities means risking being leapfrogged by emerging counterpart businesses. Fortuitapps aims to provide products and services that deploy AI and help businesses grow while effectively addressing and resolving their operational pain points.
View Comments and Join the Discussion!
Posted-In: artificial intelligence Benzinga Fintech Awards FortuitappsFintech