A Fintech Veteran Talks ICOs And Startups: 'The Future Is Bright'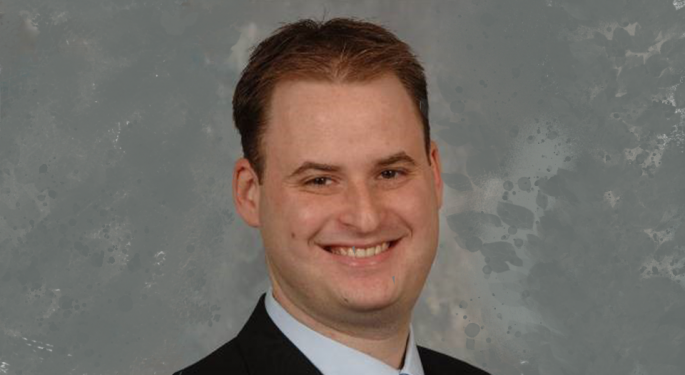 The Benzinga Global Fintech Awards is a yearly, two-day, Oscar-caliber ceremony showcasing and celebrating the greatest advents in fintech from leaders and visionaries in the worlds of finance and technology.
This year, we have executives, developers and innovators from the likes of Facebook, Amazon, IBM, JP Morgan, Zelle, TD Ameritrade, TradeStation, Fidelity, and so many more. To top it off, 2018's event will be emcee'd by CNBC contributor and Ritholtz Wealth Management CEO "Downtown" Josh Brown.
In anticipation of what promises to be the Fintech Awards biggest year yet, we're speaking with some of the highest profile attendees for the 2018 event about where the feel the future of finance and technology is headed.
In this feature we talked with CohnReznick partner and leader of the firm's technology industry practice Asael Meir.
What is the most compelling trend in fintech right now?
Asael Meir: Fintech is such an exciting sector as it is constantly changing and evolving. The three most exciting trends for me right now are the application of blockchain and Distributed ledger technologies, ICO regulation and high valuations in the marketplace.
What are your predictions for the fintech industry in 2018?
Growth and new opportunities! With the rise of blockchain and distributed ledger technology, we will see internal efficiencies improve dramatically. I predict that the M&A market will remain strong as Big banks continue to invest in fintech. The future is bright!
Where are the future fintech growth stories — is there more opportunity in blockchain, capital markets, lending, or another vertical?
Meir: There is a wide variety of future growth opportunities but, the one I am most excited about is blockchain and distributed ledger technologies. Distributed ledgers and Blockchain has the potential to disrupt so many old ways of doing business and creates vast new opportunities beyond the financial services industry. This technology is bringing about a new era of supply chains. The tokenization of assets (which is what blockchain is) can drastically increase the liquidity of those assets within a supply chain, essentially creating velocity value. Just think about the evolution of the internet from the mid-'90s to the internet of today, blockchain and distributed ledger technologies is on a similar trajectory. We just can't imagine the many ways blockchain and distributed ledgers will upend industries and fundamentally reshape the way business is done.
What led you to your career in fintech?
Meir: I have always had an entrepreneurial spirit. Working in New York City, I have the luxury to do business in the global banking capital which is a hotbed for amazing fintech startups! I get to be surrounded with agile and future thinkers solving today's problems through technology and bringing efficiencies to our daily lives. This emerging sector gets me excited to work alongside my clients and advise them on the best way for them to succeed and take their businesses to the next level.
What perspectives do you bring to the table?
With 20 years of industry experience, I have advised 100s of fintech companies through capital formation transactions. I know where bottlenecks can occur and what potential pitfalls to look out for. I also have worked a lot with startups and founding entrepreneurs by advising them on how to effectively navigate around potential problems. It is fun and truly inspirational to work with visionaries who take a dream and turn it into a successful business!
As someone who has provided accounting services to both sides of the VC table, what advice would you give to both investors and entrepreneurs in the fintech space given the amount of investment the space has seen in recent years?
Meir: To investors my advice would be "don't aim to take a piece of flesh". Sometimes you need to look ahead at the upside of future return instead of trying to get that final scrape on the deal at hand. To entrepreneurs my advice would be to consider alternative capital rounds (e.g. ICO if it makes sense), but "smart investor money" can open doors to strategic revenue generating relationships, additional financing rounds and longer-term exits.
View Comments and Join the Discussion!
Posted-In: Benzinga Global Fintech Awards Cohn ReznickFintech Startups Interview Best of Benzinga