Coinbio Is The Canadian Cryptocurrency And ICO Exchange Of Choice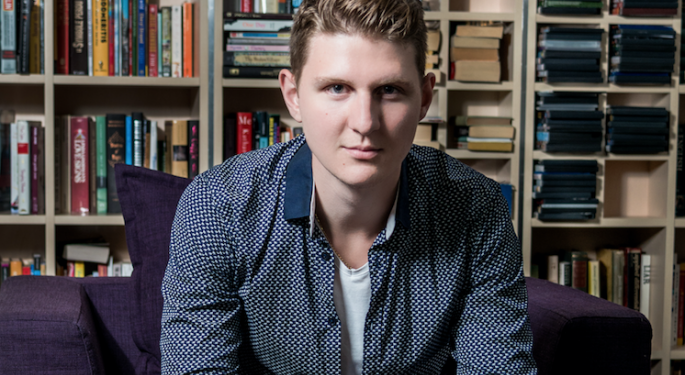 The Benzinga Global Fintech Awards are a yearly showcase of the best and brightest in fintech. In preparation for its biggest installment yet in May 2018, we're profiling the companies competing for the BZ Awards.
Our next feature is on Coinbio.
What does your company do? What unique problem does it solve?
Stefan Katanic, co-founder: Coinbio is an exchange that has principles of integrity, security, power, value, privacy, rights, and inclusion built in as the bedrock of our mission statement and company infrastructure. Our vision is to make cryptocurrencies more accessible to mainstream participants, and lift the veil of uncertainty around current market conditions in the crypto space. We are currently positioned to become the first Regulated Block Exchange based in Canada's vibrant FinTech ecosystem. We allow vetted SME to issue their own Security Token Offerings (STO's) on our platform.
Coinbio is building a block exchange that supports the trading of cryptocurrencies and listing of Security Token Offerings (STO's). We have put together a dream team of strategic advisors in Capital Markets, Blockchain, Security and Engineering to make this a reality and stay ahead of the competition.
With the goal of being the catalyst for this new market segment, it is our belief that the convergence between the crypto space and traditional capital markets will happen sooner rather than later, allowing a wider brush to be cast across the investment landscape. We will be positioned to provide the best avenue for a new generation of investors to participate on our platform.
Who are your customers?
Our customers are in both B2C and B2B.
B2C Stakeholders include:
Retail Investors
Day traders
Algorithm high-frequency developers
B2B Stakeholders include:
Marketplaces
Regulators
Clearinghouses
Market Participants
Online Retail Brokerages
Retail Advisors
How long have you been in business?
We officially launched Coinbio.com Jan. 18, 2018, with development commencing as of August 2017.
Where are you located?
Toronto, Canada.
Who is your company's leadership? What kind of experience do they have?
Nick, co-Founder, Engineering, Product Development
Co-founder of Coinbio and the first developer to work on the project. He oversees product development alongside the creation and maintenance of infrastructure and security. With over five years of IT experience, he has held positions as a systems Administrator with Sirius XM, oversaw highly distributed network environments, worked as a full-stack and back-end developer for Rankwiz, various top digital marketing agencies in Toronto, and provided IT consulting for various start-ups and private businesses.
He is fluent in C, C++, PHP, Perl, React, Angular, Vanilla JavaScript, jQuery, ES6, GOLang, SQL, noSQL, Java, and Swift for iOS. His technical expertise is paramount in ensuring the Coinbio brand establishes itself as a trusted hub and online marketplace.
Stefan, co-Founder, Business/Finance, Product Marketing
A life-long entrepreneur, co-founder, and thought leader of Coinbio. With over five years of business experience within the FinTech space, he worked as a growth marketing and product consultant for several start-ups, alongside founding his first successful venture with Tradën Group.
His passion for financial technologies more broadly conceived stems from his deep understanding of financial modeling, digital marketing, and the ability to implement unique strategies to build a holistic brand culture. He is a results-oriented individual who always strives to bring out the best in his team by applying egalitarian principles in order uncover the hidden potential within his team.
He works closely with the Coinbio team to ensure the company stays ahead of the curve with regards to oversight capabilities and maintains an edge within the fast-paced world of financial innovation.
Who are your investors, if any?
Private Angel Investors.
Is there anything else Benzinga should know about your company?
Our mission to pioneer the first regulated cryptocurrency exchange for the Canadian market. To combine world class technology, expert advisors and thought leaders from the spaces of capital markets, blockchain, innovative finance and regulation. The goal is to enable a safe and trusted platform giving millennials, entrepreneurs, and the public easy access to the cryptocurrency markets.
To check out companies like Coinbio for yourself, grab a ticket to the Benzinga Global Fintech Awards May 15-16 in New York.
Posted-In: Benzinga Global Fintech Awards Coinbio Stefan KatanicFintech Interview Best of Benzinga
View Comments and Join the Discussion!