Better Mortgage Is A Digital Home Loan Aimed Squarely At Millennials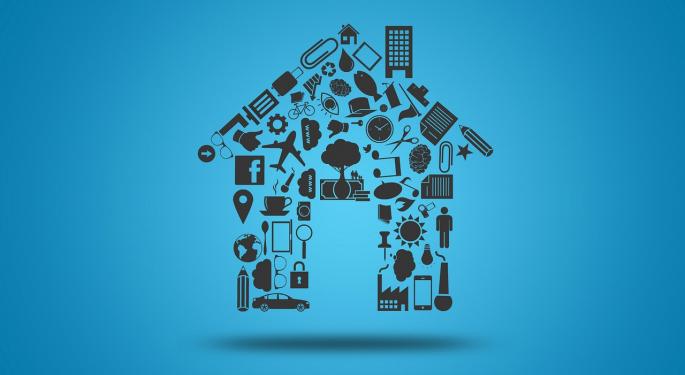 The Benzinga Global Fintech Awards are a yearly showcase of the best and brightest in fintech. In preparation for its biggest installment yet in May 2018, we're profiling the companies competing for the BZ Awards.
Our next feature is on Better Mortgage.
What does your company do? What unique problem does it solve?
Vishal Garg, founder and CEO: Better Mortgage is a full stack mortgage lender that has re-engineered the $13 trillion home finance industry from the ground up. By digitizing every step of the antiquated financing process, Better is working to improve access to home financing for a new generation of homeowners.
Better's intuitive online platform guides customers through the entire mortgage process: from offering educational content to close the knowledge gap, to selection of personalized loan products and pricing, and ultimately the full application required to fund the loan. In addition to its thoughtful technology, Better's non-commissioned staff gives consistent, unbiased support throughout the entire process totally free, 7 days a week.
Who are your customers?
Better is focused on helping first-timers with a purchase loan or a refinance. This new generation of homeowners have unmet needs in the current mortgage market and Better is using technology and non-commissioned staff to fill that gap. What makes millennials different when it comes to handling home finance needs?
Their balance sheets are different than other generations. They are dealing with a deadly one-two punch of paying off student loan debt and servicing growing rents. This means making affordable lending products with low down payment options available as a rule, not an exception. With Better Savings program, we can qualify people instantly in the form of discounts to lower the one-time cost of their mortgage. All of this is backed by the Better Price Guarantee which promises customers we can beat a competing lenders price for the same loan at the same rate by $1,000 or we will pay them $1,000 to fund with the other lender.
They get paid differently. Whether that means their income is being supplemented by restricted stock units (RSUs) or they have replaced their W2 with a 1099, underwriting a modern salary is getting more complicated, which requires technology to lower origination costs. At Better, we don't charge any origination fees regardless.
They often live in competitive markets and need to find ways to make an offer stand out. With the Better Offer, customers in cities like Seattle, San Diego, Austin, and Denver can be fully underwritten and have a full appraisal done on the desired property before the offer gets made. In some cases, this means being able to waive contingencies like the financing or appraisal contingency to be competitive with cash offers. Knowing you can definitely be approved to borrow a certain amount and knowing the full value of the home before you make an offer should be the norm.
They want to understand the process. Mortgages can be complicated, and frankly, it feels like it was designed that way. We find that millennials really value the unbiased, friendly guidance offered by our non-commissioned loan consultants.
How long have you been in business?
Better Mortgage has been in business since 2014, but didn't launch Better.com until January 2016. At the time of launch, Better offered a refinance product. In January 2017, Better also launched their purchase business.
Where are you located?
Better Mortgage is headquartered in New York City with satellite offices in India and California.
Who is your company's leadership? What kind of experience do they have?
Better Mortgage was founded by Vishal Garg after he lost a bid on his dream home to a cash buyer because of an inefficient mortgage process. After that painful experience, Garg resolved to build a technology-driven mortgage lender that put consumers back in control of the most important financial decision of their lives.
In addition to his role as Founder and CEO of Better Mortgage, Garg is the Founding Partner of 1/0 Capital, a leading incubator and venture capital firm investing in consumer credit and technology companies. Prior to founding Better, Garg was Co-Head and Managing Partner of ARAM ABS Group ($6 B+ assets). Garg was also Founder, President, and CFO of MyRichUncle (2005 NASDAQ IPO), which he founded at the age of 21 and built into the fourth largest private student loan originator in the U.S.
He is a graduate of Stuyvesant High School and was a Dean's Scholar at the Stern School of Business at New York University, where he graduated with highest honors.
Who are your investors, if any?
Our investors include:
Goldman Sachs
Kleiner Perkins Caufield & Byers
Pinebrook
IA Ventures
Posted-In: Benzinga Global Fintech Awards Better Mortgage Vishal GargFintech Real Estate Best of Benzinga
View Comments and Join the Discussion!