AML360 Is An All-In-One Compliance Technology Package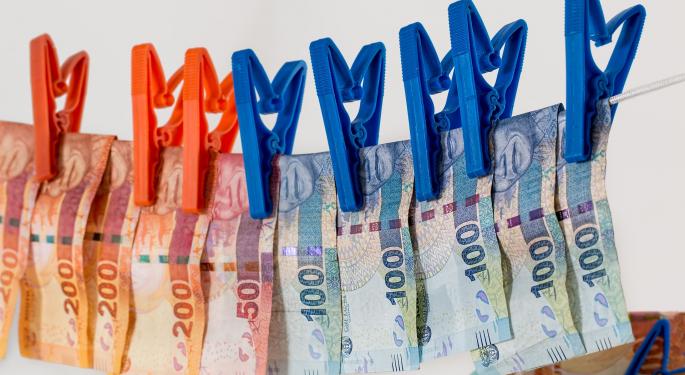 The Benzinga Global Fintech Awards are a yearly showcase of the best and brightest in fintech. In preparation for its biggest installment yet in May 2018, we're profiling the companies competing for the BZ Awards.
Our next feature is on AML360.
What does your company do? What unique problem does it solve?
Kerry Grass, founder: AML360 is a regtech solution that enables businesses to meet their Anti-Money Laundering (AML) compliance obligations easily and effectively. Through the AML360 dashboard, businesses can carry out customer onboarding, transaction monitoring, profiling, case management and ongoing reporting. The dashboard simplifies what many consider complex tasks. As an all-in-one regulatory solution, AML360 automates administrative tasks and displays a simplified view of key metrics and performance indicators. This enables business to respond immediately to areas of high risk and non-compliance.
Who are your customers?
AML360's customers range from banks to small and medium sized enterprises. The affordability of the product allows businesses of all sizes to tap into this technological solution.
How long have you been in business?
AML360's first product launched in Q4 of 2013, being an online business risk assessment. By measuring their inherent risk vulnerabilities, the assessment allows businesses to evaluate the likelihood of being engaged in money laundering and/or financing of terrorism. Since that time AML360 has continued to expand to meet its goal as an end-to-end AML compliance solution.
Where are you located?
The Head Office of AML360 is located in Singapore. We have established partnerships in all key centres of the Asia Pacific region.
Who is your company's leadership? What kind of experience do they have?
AML360 has an advisory Board representing experts in the fields of technology, legal, financial crime, accounting and marketing. Our partnerships are handpicked representatives, each have extensive knowledge in AML compliance. Three formerly held senior roles within central banks. All have had experience in tier one banking or other financial service institutions.
Who are your investors, if any?
AML360 has been able to fund its own developments.
Is there anything else Benzinga should know about your company?
For the past three consecutive years, AML360 has been globally recognized within the top 20 AML software vendors. This is along side well established names such as Oracle, Thomson Reuters, Nice Actimize, Fiserve and Tonbeller. As we enter into a new year with further product launches in Q1 of 2018, we fully expect AML360 to continue its reputation as disruptive innovation to the AML compliance industry.
Posted-In: AML360 Benzinga Global Fintech Awards Kerry GrassFintech Best of Benzinga
View Comments and Join the Discussion!