OnFido Helps Businesses Fight Fraud With Biometric Identity Verification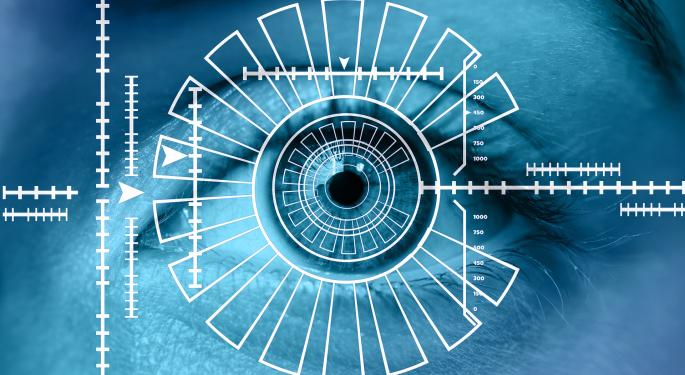 The Benzinga Global Fintech Awards are a yearly showcase of the best and brightest in fintech. In preparation for its biggest installment yet in May 2018, we're profiling the companies competing for the BZ Awards.
Our next feature is on Onfido.
Onfido BZ Awards Applicant Answers
What​ ​does​ ​your​ ​company​ ​do?​ ​What​ ​unique​ ​problem​ ​does​ ​it​ ​solve?
Alexandra Wendler, product marketing manager: In today's digital age, we people are able to access goods and services faster than ever before. As it has become easier, faster and more convenient to go online, we have lost the ability to truly identify and confirm a person is who they claim to be.
Onfido builds trust in an online world by helping businesses digitally verify people's identities.
Using Machine Learning technology, Onfido validates a user's identity document and compares it with their facial biometrics.
An innovator in the Computer Vision space, Onfido's AI learns to identify fraud as it evolves over time, enabling government agencies and companies to securely and rapidly onboard more users while protecting themselves against fraudulent activity.
Founded by three entrepreneurs from Oxford University, Onfido has received over $60 million in funding from investors including Salesforce Ventures and Microsoft Ventures. We carry out checks in 192 countries for global customers including Monzo, WePay, Revolut and Square.
Who​ ​are​ ​your​ ​customers?
Onfido is trusted by 1,500 businesses worldwide some of which are ZipCar, Square, UBEREATS Couchsurfing and Wag!
How​ ​long​ ​have​ ​you​ ​been​ ​in​ ​business?
Founded in 2012.
Where​ ​are​ ​you​ ​located?
Global HQ is in London. We also have locations in San Francisco, New York, Lisbon, and Gurgaon.
Who​ ​is​ ​your​ ​company's​ ​leadership?​ ​What​ ​kind​ ​of​ ​experience​ ​do​ ​they​ ​have?
Husayn Kassai is the CEO and Co-Founder. Husayn served as the President of the Oxford Entrepreneurs student society. Eamon Jubbawy is the Co-Founder and Chief Operating Officer. Eamon served as the Vice President of the Oxford Entrepreneurs society. Ruhul Amin is Co-Founder and Chief Architect. Ruhul received his MEng in Engineering Science from Oxford University.
Who​ ​are​ ​your​ ​investors,​ ​if​ ​any?
Salesforce Ventures, Microsoft Ventures, IDinvest Partners, Wellington Partners, Crunch Fund, University of Oxford.
Is​ ​there​ ​anything​ ​else​ ​Benzinga​ ​should​ ​know​ ​about​ ​your​ ​company?
We raised Series C funding of $30 million, including from Microsoft Ventures.
Onfido was demoed at the Financial Services Keynote at Dreamforce.
We entered the US market in 2016 and saw a 550% increase in Sales in the US in 2017.
Selected as CB Insights top 100 companies in both Regtech and AI.
We brought in senior leaders:
Kevin​ ​Trilli,​ CPO, joins from leading Data Privacy Management company TrustArc, where he served as SVP of Product. Kevin has over 20 years of product and entrepreneurial experience in digital data security, privacy and governance, having led the full process from strategy to execution to scale at companies including VeriSign(acquired by Symantec), TrustArc (formerly TRUSTe) and AssertD. He will lead the strategic evolution of the Onfido product platform to a leading provider of identity trust services.
Andy​ ​Wilde​, CTO, has built, managed and led exceptional engineering teams across a range of technologies and markets. A specialist in consumer mobile and SaaS, Andy will lead Onfido's 50-strong engineering and research teams as they continue to develop machine learning-based identity verification and trust solutions. Andy has acted as Advisor to several early stage London tech companies, and was previously VP Product Development at SwiftKey.
Andy​ ​Leaver​, CRO, has extensive experience in leading disruptive technology companies, having led international sales teams at Workday, Bazaarvoice, SuccessFactors and Ariba, as well as Hortonworks – the fastest software company ever to reach $100m in revenue. Andy has been an advisor to Onfido for the past 18 months, and now joins the team to scale Commercial operations through the company's rapid growth.
View Comments and Join the Discussion!
Posted-In: alexandra wendler Benzinga Global Fintech Awards OnfidoFintech Best of Benzinga