Blockchain Is Unlocking The Value Of Virtual Assets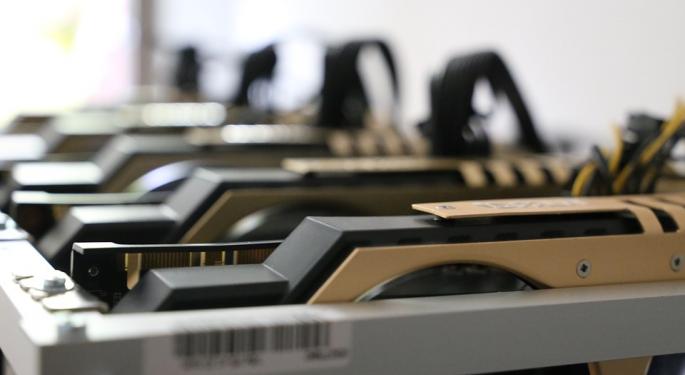 After a certain age, life largely becomes centered around work. Once you barrel into the fraught responsibilities of adulthood, most physical and mental activities you undertake become about generating some kind of value. An employee's job is to produce value for their company. The value of exercise is to remain healthy. Even something like setting aside time to play a video game requires you to weigh the value of enjoyable recreation versus doing something possibly more productive. We all get to decide which work is more worthwhile in terms of its product, and we are constantly trading work for value in a world whose currency is becoming more abstract and virtual as time goes on.
While that estrangement can be taken figuratively, Bitcoin, Ethereum and other cryptocurrencies make manifest this estrangement from the remittance of labor through their proof-of-work protocol. Proof-of-work refers to the system by which blockchain network participants are rewarded for their virttual work mining new transaction blocks. While this system has a mechanical efficiency in how it records and propegates the transactions it handles, blockchain technology is also creating the potential to make digital assets more tangible and accessible to their owners through sophisticated monetary tansactions.
Valuable Virtual Goods
This revolution in abstract ownership is becoming possible through blockchain's ledger system, which uses a network-wide consensus algorithm to support a decentralized data exchange. This redistributed framework is finding use cases in finance, healthcare, public service, and other industries as a way for people to irrefutably prove their ownership over intangible assets.
An appropriate example of this is the blockchain-based virtual reality game Decentraland, where users are both the creators and owners of the virtual platform. In Decentraland, users can purchase land with Ethereum and have complete control over it. This means they can monetize any content and applications built therein.
The idea of exercising ownership of virtual property was never truly possible until blockchain — with its ability to define ownership based on a users own work in contributing to the chain.
Because, it is no longer strange to pay real money for things that do not exist in our physical reality. Facebook gifts, costumes for virtual avatars, new cars to race online all only exist digitally, yet these goods all garner millions in revenue each year. Recently, OPSkins, the largest seller of video game skins — aesthetic modifications to alter a charater, object or environment in a video game — said it raised about $41 million by selling its virtual tokens.
While developers have previously created markets for virtual items within their game worlds and platforms, modern intellectual property rules, terms and conditions, and centralized hosting and storage make those virtual items the property of the company and not the player. Even if developers wanted to open a cross-game, cross-platform market for their game's items, their hands are tied. Strict contractual barriers, limited platforms, and fear of industry influencers like Steam or PlayStation Network are tough to overcome.
New Asset Markets Via Cryptocurrency
This untapped market for digital assets is among the many that blockchain promises to unlock. Industry groundbreaker Naga has built a blockchain platform that not only makes virtual ownership a reality, but hosts these properties on a decentralized exchange. Traditional investment assets like commodities, currencies, and stocks are tradeable in a uniform interface, but so are nontraditional ones like virtual items and more. Naga's application programming interface, called Switex, lets developers create blockchain-based markets for their games' goods, so people can trade items between popular games and invest in the arduous work of players.
The fintech firm behind these innovations, Naga Group AG, plans to establish a cryptocurrency of its own to allow individuals to invest securely across all its platforms. Naga, one of the fastest growing in the tech sphere, will conduct an initial token sale (ITS) later this month, and hopes to raise $220 million through the sale of Naga Coin (NGC). If the ITS is anything like their recent IPO, investors have much to look forward to. In fact, Naga is the first company to do an IPO and ITS within the same 6-month period, the former being the most lucrative in Frankfurt's fintech scene in over a decade. Naga raised eyebrows with its impressive performance off the bat, with its share prices exploding by 400% in the first three months it was listed.
Token proceeds will go towards marketing and growth plans as well as keeping the entire Naga trading ecosystem healthy. It is also in the process of launching its newest product, the Naga Wallet, which will allow users security in depositing and exchanging virtual currencies.
"The wallet will be connected to the leading crypto-exchanges and allow users to trade and convert fiat currencies or other cryptocurrencies such as Ethereum or Bitcoin into NGC," per Naga's token sale document. The Naga group is also working to perfect SwipeStox, a social trading platform that has created a full ecosystem in which investors can trade and manage their crypto assets.
SwipeStox already caters to a massive market and speaks to the company's experience at fostering an investment community. Hundreds of thousands of users exchange value with Naga platforms, which handles over $4 billion in monthly dollar volume. As Naga AG slowly integrates SwipeStox, Switex and Naga Coin together into their vision of the ultimate trading experience, the company's already vast audience will drive further growth.
The goal with Naga Coin is to integrate all of Naga Group's products into a cryptocurrency solution so traders can use their tokens, manage their crypto-wallet, and invest in whatever assets they believe in from one centralized location. Such a comprehensive ecosystem will unlock the potential of virtual items to be investment instruments as well and includes them alongside a familiar investing interface for maximum adoption.
A New Era of Investing
Blockchain projects like Naga give developers APIs that make it easy to digitize in-game items and other non-tangible assets and make it possible to trade them outside of the game or virtual environment. Such functionality tears down the barriers between investors and those with investable value, making tools like Naga Coin a good token to hold in one's portfolio, complementing traditional investment assets like stocks and bonds.
In the very near future, one will be able to profit from the their work in reality and digitally in equal measure and without limitation. Strong infrastructure for virtual asset trading will encourage more growth in virtual assets themselves. As inputs of all kinds are increasingly able to also produce outputs, innovative blockchain companies will be the ones to help people invest in them.
The preceding article is from one of our external contributors. It does not represent the opinion of Benzinga and has not been edited.
Posted-In: Bitcoin Blockchain Ethereum marketacrossFintech Startups Tech
View Comments and Join the Discussion!