SizeUp Is Personalizing Small Business Analytics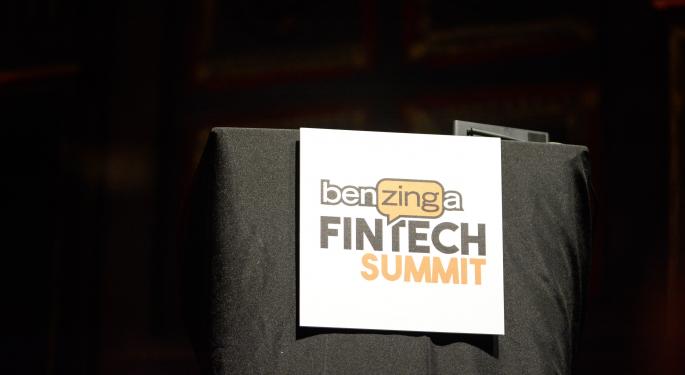 The 2017 Benzinga Fintech Summit was a gathering of leaders from every fintech vertical displaying the next generation of fintech innovation.
In this new article series, we'll be sharing insights and new products from the inaugural BZ Summit.
The Company:
Sizeup exists to provide the small businesses and banks or financial services companies they work with greater quantifiable data and analytical insight into the commercial factors specifically impacting the businesses they serve. While presenting to the crowd at the BZ FinTech summit in San Francisco, Sizeup founder & CEO Anatalio Ubalde explained how the business intelligence platform provides tailored data to its clients through comparisons of millions of separate local, regional, and national data points.
The Pitch:
Through those data points and basic information on the business, like revenue, clientele or vendor information, Sizeup generates statistics on how that business compares to others close by or nationwide. Sizeup also provides maps and graphical information on areas of opportunity for new customers or advertising in the communities they serve. Ubalde emphasized that the goal is to present this information as intuitively as possible, no MBA required.
The Future:
Sizeup is already being used by institutions like Wells Fargo and Deutsche Bank in Germany, and the company is looking to emerge into Major european market soon. Additionally, the company is actively seeking scouting partners, banks and financial services companies that are interested in bring these analytics to their small business clients
Watch the video below to see Sizeup's full demo at BZ FinTech Summit.
View Comments and Join the Discussion!
Posted-In: Benzinga Fintech Summit Fintech SIzeUpFintech Small Business