China Plans To Ban Bitcoin Trading, Initial Coin Offerings Even As Fintech Adoption Thrives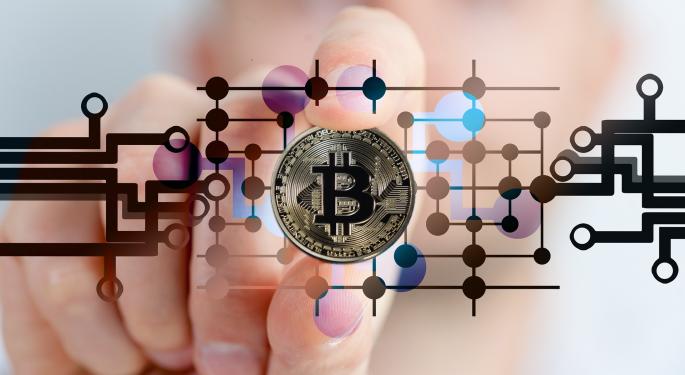 From a ban on initial coin offerings to an impending shutdown of bitcoin exchanges, China's cracking down on cryptocurrency.
And while its fintech scene thrives as a leader in global finance, the latest regulatory changes may limit the growth of an industry already seeking capital from foreign markets.
What's Changing?
Last week, Chinese regulators issued a ban on ICOs, or cryptocurrency-based fundraising, and ordered organizations with completed rounds to return their capital. The ICO process had previously flourished without regulation.
The shock to the digital currency market was compounded Monday by the announced closure of local cryptocurrency exchanges. Notably, over-the-counter transactions will be allowed to continue, according to Bloomberg sources, but execution will be both slower and riskier.
Both reports bear implications on the domestic fintech scene.
Related Link: AMD, Nvidia: How Vulnerable To Cryptocurrency Concerns?
Effects Of Killing The Exchange
The home of 70 percent of bitcoin mining operations, China reportedly represents about 23 percent of global bitcoin trading. At one point, ahead of regulatory intervention, the country constituted more than 90 percent. But a shutdown of exchanges may accelerate its cession of control.
"Trading volume would definitely shrink," Zhou Shuoji, Beijing-based founding partner at FBG Capital, told Bloomberg. "Old users will definitely still trade, but the entry threshold for new users is now very high. This will definitely slow the development of cryptocurrencies in China."
Regulation will essentially block commercial traders from participating in the virtual market and challenge accessibility to fintech innovations.
Effects Of Killing ICOs
Fintech startups worldwide have issued ICOs to raise capital without the mess of regulation, banking intermediaries or accountability to shareholders. The method is described as a blend of crowdfunding and initial public offering.
So far this year, it has supported global fundraising of $1.6 billion, with Chinese companies raising $400 million in 65 ICOs, according to Finextra.
Those numbers represent steep acceleration. The first half of the year saw an 4,785-percent increase in ICO investment since 2014, according to CNBC.
As China makes it more difficult for investors to access cryptocurrency through the elimination of exchanges, it may limit the pool of fundraisers available to support the fintech community.
If you're looking for cool fintech startups and access to top financial institutions, and are sick of attending stuffy corporate conferences, the Benzinga Fintech Summit is the event for you. Visit www.bzsummit.com for more details.
Connect with us on social media — use the hashtag #BZAwards and #Fintech to spread the word.
Related Link: Bitcoin Investors Just Received Big Breakthrough
View Comments and Join the Discussion!
Posted-In: Bitcoin initial coin offeringCryptocurrency Fintech Emerging Markets Forex Markets Tech Best of Benzinga