Orchard Platform CEO: Asian Fintech Scene 'Leapfrogging' Over US In Innovation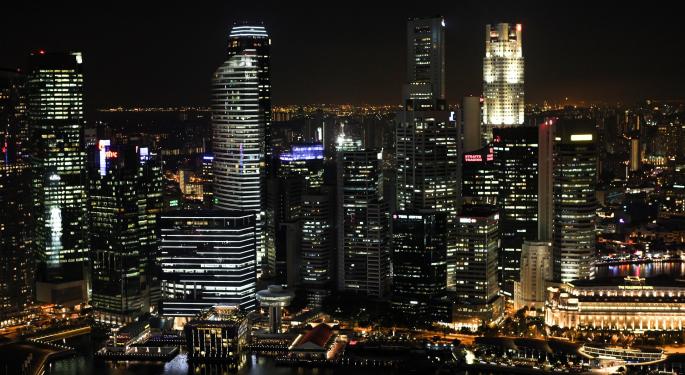 While fintech companies proliferate in the United States, driving the expansion of a well-established financial sector with flourishing credit card and personal banking industries, Orchard Platform CEO Matt Burton is turning an eye to the east.
"In a lot of Asia, that doesn't exist whatsoever," Burton said at Benzinga's 2017 Fintech Awards. "The population there are getting loans for the first time ever. There's no credit bureaus there, so any data set that you're able to acquire is completely proprietary."
Related Link: Orchard Platform: Asia Is 'Light Years' Ahead In Innovation
Lack of competition is proving advantageous for the nascent fintech scene.
"We're just seeing, because they don't have the legacy systems and mentality, they're just leapfrogging us in terms of innovation," Burton said.
As foreign players strengthen and grow, Orchard Platform is finding value in the global network.
The firm orchestrates regular fintech meetups to facilitate mutually beneficial relationships. With 3,000 members worldwide, Burton and his team are making critical connections with diverse professionals descending on the financial scene, uniting unique perspectives from media to securities trading to advertising.
"This is a brand-new space, so everything we do, there's no playbook to follow," Burton said. "So, having that strong network that's able to feed you that information you need to be able to make smart decisions is really important."
View Comments and Join the Discussion!
Posted-In: Benzinga Fintech Awards Benzinga Global Fintech Awards Matt Burton Orchard PlatformFintech Interview Best of Benzinga