5 Companies That Are Leveling The Playing Field For Investors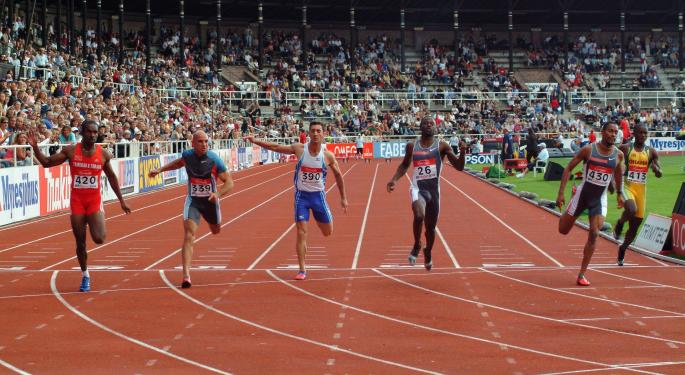 The rise of fintech in the last decade has led to an incredible amount of innovation within the historically old-school world of the financial markets.
Thanks to this infiltration of Silicon Valley and the entrepreneurial mindset, there are a gluttony of new tools that aim to help all investors, not just the wealthy ones.
Ahead of the 2017 Benzinga Fintech Awards, we've highlighted five companies that are "leveling the playing field" by making investing as easy for retail traders as it is for the top hedge funds in the world.
1. DIY Fund
DIY Fund provides a clean interface that allows even novice investors to take advantage of investment tools and strategies used by veteran traders. The platform specializes in risk-adjusted portfolio trading presented so individual traders can assess the performance of their portfolio against the market and their overall investment goals.
2. IEX
Started in 2013 as a dark pool, The Investor's Exchange (IEX) is a securities exchange aimed at curbing speed advantages often exploited by high frequency traders. All transactions made to IEX travel through a 38-mile coil of optical fiber, known as a speed bump, delaying trades to allow individual investors the same window as the high frequency firms. IEX received official SEC approval in the summer of 2016.
3. Chaikin Analytics
Chaikin Analytics helps investors of all levels identify the best stocks to buy, and stocks to avoid or sell. The platform's main technology, the Chaikin Power Gauge stock rating, serves as a reliable indicator to measure whether a stock is likely to outperform or underperform. They also recently launched a "Discovery Engine" that uses the same predictive technology as Netflix and Spotify to find stocks you may like based on any specified stock.
4. Call Levels
In an effort untether day traders from their computers, Call Levels created a quick and customizable app designed to make and receive call alerts directly on your phone. The service lets users program alerts for price levels for up to 30 assets at a time, and reminders when those levels are about to hit.
5. OurCrowd
As general crowdfunding hit a zenith in the past few years, OurCrowd was created as a more ambitious alternative that looks to turn every investor into a venture capitalist. The site serves as a marketplace for new businesses that are seeking investors. Contributing investors then receive equity shares in the company for their patronage.
View Comments and Join the Discussion!
Posted-In: Chaikin Analytics OurCrowdFintech Education Startups Small Business Tech General Best of Benzinga