Be The first To Trade Your ICO Tokens On OpenLedger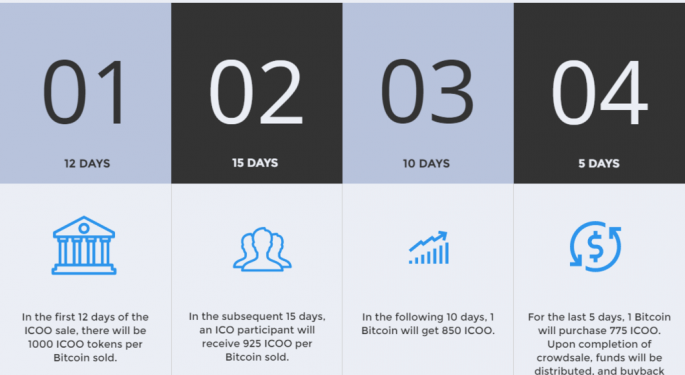 There are many promising ICOs in the crypto world, but it can be hard to separate the wheat from the chaff. A new asset takes the work and risk out of the problem for investors, allowing them to trade and profit with confidence.
ICOs or Initial Coin Offerings are back in vogue. Crowdfunding has become the big way to raise money for new projects in the crypto space, and recent months have seen some enormous successes. Dapps platform LISK raised over 14,000 BTC or $5.5 million; DigixDAO a comparable amount in ETH; WAVES has passed 10,000 BTC and counting; and as for The DAO, well, that has broken all crowdfunding records, with a comfortable nine-figure dollar equivalent of ETH collected.
The proliferation of fantastic projects – liberally scattered with scams and less promising initiatives – poses a problem to investors. There are outstanding gains to be won by backing the right project. Those with the prescience to hold their Ethereum tokens long enough, for example, will have seen a fifty-fold return on their investment, and it's not unusual to see three- to ten-fold gains when a new coin is launched and hits the exchanges. But it's hard to stay up-to-date with everything going on, and difficult to do your due diligence on them all. Consequently, many people have the experience of having missed out.
ICO for ICOs

A new initiative from CCEDK and OpenLedger means that need never happen again. ICOO (Initial Coin Offering OpenLedger) will use funds collected from investors to pick up tokens for new ICOs – and even allow traders to buy and sell these using proxy assets on OpenLedger before the projects officially launch!
Not only does this allow regular investors to become early adopters without the headaches usually involved, but it means investors can pick up a stake in a project in the period between an ICO ending and the formal release of the project.
'This is the best of both worlds,' commented CCEDK CEO and asset issuer Ronny Boesing. 'It means ICOO holders can get in on the ground floor and lock in some early gains, and it means others can come to the party before the market really takes off when a project sees its first release.'
Supporting assets

A proportion of funds collected will also be used to invest in existing projects in the CCEDK/OpenLedger ecosystem, creating a network of mutually supporting assets, including the BitTeaser advertising service and OBITS – the catch-all asset representing a slice of CCEDK's current and future revenue streams. These will be used to provide marketing for the assets as they trade on OpenLedger before launch, benefiting holders of the ICOO asset. It will also be backed by Ethereum-based DigixDAO gold token based on rewards and governance, providing quarterly revenues to holders.
For more information see the bitcointalk ICOO thread and website ICOO.io.
View Comments and Join the Discussion!
Posted-In: Bitcoin Cryptography Research Prescience PointFintech Short Sellers Tech Best of Benzinga