A Q&A With The New CIO Of OptionsHouse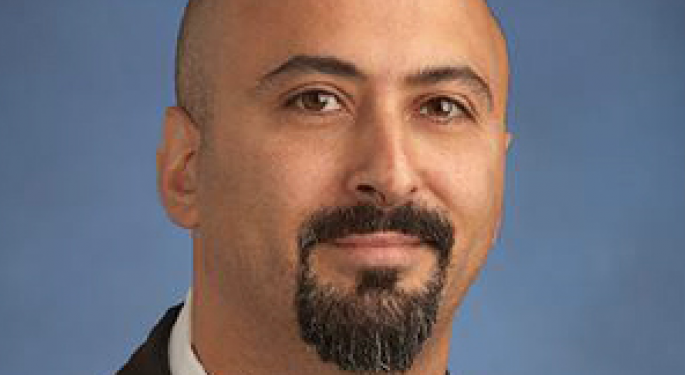 The 2016 Benzinga Fintech Awards is the only event in fintech dedicated to recognizing innovation in financial services and capital markets. Ahead of the May 24th awards show and gala, meet the industry leaders who will be in attendance.
Who he is: Lance Braunstein, recently named CIO of Aperture Group, owner of OptionsHouse.
What attracted you to OptionsHouse?
Braunstein: The combination of a great investor, General Atlantic, a world-class management team, and the opportunity to innovate solutions on the base of a leading platform.
What ideas can you offer for how you'll shape OptionsHouse's technology strategy going forward?
Braunstein: Our technology strategy will unfold in a number of phases. First, we will continue to evolve our core execution platform to be best-in-class. This will include a new mobile app for iOS and Android as well as a new responsive website by the end of the year. We are also developing a rich services framework for more nimble software development and to allow our clients to interface with us programmatically.
The second phase of our strategy involves the evolving needs of the active trader. We are exploring a number of new products and services to ensure we can deliver the most timely data in the best channel to meet our client's needs.
Braunstein: I continue to see data management, analytics and visualization as a key driver for our markets. Being able to consume and make sense of the massive amounts of data and derive a signal from the noise is more pressing than ever. I also think that startups and established firms alike are starting to take up the idea of blockchain, with an understanding of its differences from Bitcoin, and leveraging it in a number of new and creative ways.
I'm excited about automated advisory services. There's still a long way to go in developing intelligence in this space and I suspect we'll see continued innovation here. One trend that I suspect will fade is the idea that fintech firms can fly under the regulatory radar--this just seems short-sighted. Tackling regulatory requirements like retention, supervision and information barriers is key when providing solutions in regulated industries.
One piece of advice he'd offer to people trying to break into fintech:
Braunstein: A VC friend of mine once said 'You should always be able to articulate your value proposition on the back of a business card.' My piece of advice is make sure that your messaging is crisp so if you find yourself on an elevator and you have 30 seconds, you're able to very succinctly articulate the space, problem, and commercial value. That's something typically an engineering minded person might overlook.
If you want to meet Lance, get a ticket to the Benzinga Fintech Awards next Tuesday, so get your tickets now!
Posted-In: Fintech
View Comments and Join the Discussion!