AssetMark Empowers Financial Advisors With Technology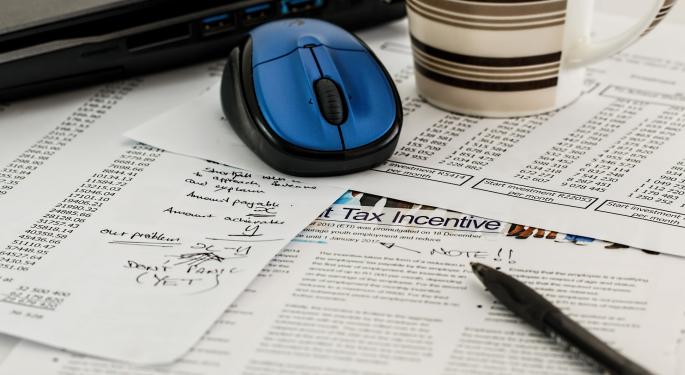 Financial advisors often struggle to communicate with their investor clients about the various strategies that make up the client's portfolio. AssetMark exists to make the work advisors do, easier to understand and more transparent.
AssetMark's recently announced partnership with digital portfolio management platform provider, MyVest, has resulted in the development of a whole new set of tools for advisors designed to make this possible.
Benzinga spoke with Natalie Wolfsen, Chief Commercialization Officer at AssetMark about the MyVest partnership and how it fits into immediate and long-range plans at AssetMark.
Related Link: Vanare Is Changing The Game For Financial Advisers
Benzinga: What are the main goals behind the partnership with MyVest?
Natalie Wolfsen: To empower financial advisors to have a robust goal-based conversation with their investor clients.
Beyond that, to provide advisors with business level information about investor activities. This is so they (the advisors) can better understand how their investors are tracking toward their goals.
Last but not least, the goal is to do all of this in a modern intuitive way.
BZ: You just launched a new portfolio construction framework called Investing Evolved. How does that play into AssetMark's strategy moving forward?
Wolfsen: AssetMark has four strategic pillars we think are essential to providing great service to financial advisors – Excellence in Asset Management, Compelling Technology, Thought Leadership all delivered through Great Relationships and Service.
The launch of Investing Evolved is targeted at that first pillar – Excellence in Asset Management.
This is really the first wave. The next wave will be powered by many of the projects we have underway with MyVest including the pillars involving relationships and thought leadership.
BZ: Can you explain how Investing Evolved is constructed and how it works for financial advisors and their clients?
Wolfsen: Investing Evolved takes into consideration investor emotions and the impact of those emotions on long-term returns.
It constructs a portfolio with three main components designed so that investors understand exactly what to expect, depending on market conditions.
BZ: Could you describe those components and what each does?
Wolfsen: Sure. The first component is Core Market, which is very transparent up front. This is where investors purchase global and economic growth. When growth is there, the investor is going to be up. When markets are going in the opposite direction, the investor's going to be moving down.
The second part is Tactical Strategies. This uses signals or methods so investors can reduce equity exposure as markets become more challenged and increase it when they're being paid for the risk they are taking. We do, of course, make it clear, nobody can time the market perfectly.
The third component is Diversifiers, both equities as well as bond diversifiers. Here the intent is to provide diversification that has high impact.
BZ: So, a big part of this is about helping investors gain better understanding?
Wolfsen: Yes. The whole premise of Investing Evolved is to allow advisors to help investors understand each part of their portfolio by naming it and describing it in an intuitive and well-understood way.
This also helps with managing emotions by having part of the portfolio working in most market environments.
Attached to it are all sorts of technology tools including a Research Hub that provides information about the solutions in their portfolio, a system called Portfolio Engine that allows advisors to put combinations of solutions in portfolios and subject them to different sorts of markets.
This way financial advisors are able to have more informed conversations with investors about, for example, what it means to be 100 percent in core market or what it means when you have no equity exposure in terms of likelihood to reach your goal.
Related Link: Dow Jones, Wall Street Journal Reporting Alaska Air To Buy Virgin America
BZ: Since AssetMark serves financial advisors, how much of the information generated by Investing Evolved and other solutions to come will be shared with investors?
Wolfsen: Information about portfolio construction – how we think about it – is available to investors through our website www.assetmark.comright now. There's information there that is geared toward investors.
As it relates to the analytics tools, the way it is designed right now, Portfolio Engine creates a set of reports that can be part of the adviser's conversation with their clients. When we launch MyVest, we want that information to be available on our new, more goals-based investor experience. That's when these two programs will come together.
Image Credit: Public Domain
Posted-In: AssetMarkFintech Education Top Stories Exclusives Tech Interview General Best of Benzinga
View Comments and Join the Discussion!